Airspace Engineer
This job is no longer accepting applications.
Joby Overview
Located in Northern California, the Joby Aviation team has been steadily working toward our goal of providing safe, affordable, fully electric air transportation that is accessible to everyone. Imagine an air taxi that takes off vertically, then quietly and quickly carries you over the congestion below, giving you back that time you'd otherwise spend sitting in traffic. Technology has advanced to the point where designing and operating an all-electric aircraft is completely viable. Our team has been discreetly designing and flight testing this vehicle and is looking for talented individuals to see it through certification and high rate production.
Overview
We are a rapidly growing team building mission critical software products supporting Joby Aviation's vision to save 1 billion people an hour every day through electric powered flight. As an airspace engineer you'll help to develop the concepts, procedures, operational patterns, and technical requirements necessary for our fleet of aircraft to safely and efficiently interoperate with other users of the airspace. You will conduct this work within a multi-functional team including product, operations, infrastructure, and engineering representatives. You will also interact with external stakeholders like air traffic controllers, airport operators, and airspace users. The product of your work will likely lay the foundation for the future of urban aviation operations and set precedents for how those operations will scale in the future.
Responsibilities
Analyze current and predicted future airspace operations with respect to integrating our growing fleet of aircraft
Develop concepts, procedures, operational patterns, and technical requirements for safe and efficient airspace integration
Develop preferred approach and departure procedures according to all applicable standards
Work with internal and external stakeholders to streamline airspace integration processes within the regulatory framework, including the development of certificates of authorization, waivers, and/or letters of agreement
Required
BA/BS in an engineering, mathematics, or relevant scientific discipline
5+ years of relevant experience in the aviation industry
Detailed understanding of the structure and functions of the US air traffic management system
Expertise in a broad range of aviation domains, particularly the range of responsibilities assigned to air traffic controllers and pilots operating fixed wing aircraft or rotorcraft
Understanding of FAA processes and procedures, including the manner in which new types of operations are approved through certificates of authorization, waivers, and letters of agreement
Strong technical background, able to develop methodologies for improving access to airspace, analyze approaches, document findings, and present recommendations to internal and external stakeholders
Experience working cross functionally with product, operations, infrastructure, engineering and external stakeholders
Data-driven decision making to solve airspace integration challenges that have yet to be identified
Thrive in solving novel problems for which there are few existing precedents or methodologies
Desired
Professional pilot and/or air traffic controller experience
Familiarity with geographic information system (GIS) or flight planning software
Detailed understanding of the structure and functions of non-US air traffic management systems
Knowledge of the UAS traffic management system (UTM) and proposed extensions to urban air mobility
Ability to code in support of analysis in an appropriate scientific computing environment (e.g Python, Matlab)
Prior participation with standards development organizations
Understanding of FAA's processes related to airspace, including airspace analyses, safety risk management, letters of agreement, and certificates of authorization or waiver (COAs)
Apply
Your application has been successfully submitted.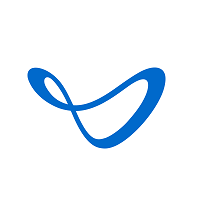 Electric Aerial Ridesharing