Materials Qualification Program Coordinator
This job is no longer accepting applications.
Joby Overview
Located in Northern California, the Joby Aviation team has been steadily working toward our goal of providing safe, affordable, fully electric air transportation that is accessible to everyone. Imagine an air taxi that takes off vertically, then quietly and quickly carries you over the congestion below, giving you back that time you'd otherwise spend sitting in traffic. Technology has advanced to the point where designing and operating an all-electric aircraft is completely viable. Our team has been discreetly designing and flight testing this vehicle and is looking for talented individuals to see it through certification and high rate production.
Overview
Joby Aviation is seeking a highly organized, technically oriented individual to support a variety of aerospace materials qualifications. These FAA-mandated materials qualifications include carbon fiber, structural adhesives, and other aerospace materials. The individual will monitor the fabrication of test panels for each material form and shall be the lead contact to coordinate with test laboratories in the machining, conditioning, and testing of mechanical specimens. Precise traceability must be maintained for each specimen.
Based in our Marina location, the role will involve cross-functional work with various teams, including materials & process engineering, manufacturing, supply chain, integration and test, quality, and certification. This role will operate in a fast-paced, demanding, and rewarding environment with high expectations for individual contribution.
Responsibilities
Work closely with materials and process team to develop, track, and maintain material qualification schedule and performance
Coordinates with supply chain, manufacturing, external suppliers, and testing facilities, expedites flow of materials, fabricated test panels, specimens according to schedule or department priorities, compiles, and establishes status update processes
Assist in developing and maintaining periodic status reports to keep management informed on project progress, risks, and mitigations
Reviews schedules and related information and confers with lead to determine critical path and constraints and effect of schedule changes and recommend work-around
Required
Bachelor's in a related field
1 to 3+ years of experience in an engineering environment with responsibility for project scheduling and coordination
Expertise in project management tools such as Microsoft Project, Confluence, etc.
Proficiency in common workplace software: Word, spreadsheet, presentation software, etc.
Demonstrated organizational skills and attention to details
Strong communication skills, both oral and written
Good skills and knowledge of facilitation, situational awareness, conflict resolution, continual improvement, empowerment, and increasing transparency
Desired
Bachelor's in engineering
Experience in aerospace or material testing projects
Apply
Your application has been successfully submitted.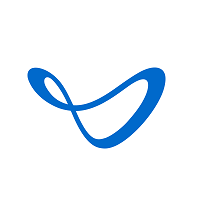 Electric Aerial Ridesharing