Airframe Assembly Technician
Joby Overview
Located in Northern California, the Joby Aviation team has been steadily working toward our goal of providing safe, affordable, fully electric air transportation that is accessible to everyone. Imagine an air taxi that takes off vertically, then quietly and quickly carries you over the congestion below, giving you back that time you'd otherwise spend sitting in traffic. Technology has advanced to the point where designing and operating an all-electric aircraft is completely viable. Our team has been discreetly designing and flight testing this vehicle and is looking for talented individuals to see it through certification and high rate production.
Overview
The Airfram Assembly Technician performs a variety of tasks ranging from repetitive to non-repetitive production assembly operations. Analyze processes and process improvement. May be responsible for distributing activities and goals, coordinate and guide technical support groups. Assist with new operators, as well as assist in processes analysis.
Responsibilities
Performs a variety of tasks ranging from repetitive to non-repetitive production assembly operations on structural assemblies and subassemblies
Works from diagrams and drawings, makes initial layouts, and uses hand and/or power tools, jigs, and saws
Makes continuity checks on work in process and completed
May conduct quality inspections on processing line in accordance with quality specifications
May disassemble, modify, rework, reassemble, and test experimental or prototype assemblies and subassemblies according to specifications and under simulated conditions
Follows approved assembly procedures for component or aircraft structures, consulting internal procedures that have been FAA approved, original equipment manufacturers (OEM's) technical data, and work package instructions
Positions and aligns subassemblies in jigs or fixtures, using measuring instruments, following blueprint lines and index points
Inspects completed work to identify any needed rework before signing off; ensures that repaired components meet prescribed standards and tolerances
Performs serviceability tests as required, utilizing test equipment specified in technical manuals
Completes work package documentation as required by internal quality process and FAA guidelines
Submits completed work to Quality Assurance for final/in progress inspection and certification of airworthiness
Required
High School/ GED
Composite fabrication and structures experience desired
Proficient in drilling, riveting, installation of relate hardware, usage of precision instruments and utilization of hand tools to perform these tasks
Familiar with fabrication of composite parts
Reads work orders, blueprints, and specifications
Familiar with paste/secondary bonded structure
Knowledge of machines and tools, including their designs, uses, repair, and maintenance
Be proficient in the usage of air powered hand tools and related equipment
Knowledge of raw materials, production processes, quality control, costs, and other techniques for maximizing the effective manufacture and distribution of goods
Desired
A minimum of three (3) years' experience with aircraft composite assembly, mechanical assembly, or aircraft structures as well as able to use all tech data and aircraft drawings, and manufacturing work instructions to perform operations
A&P and mechanical experience a plus
Working Conditions / Environment/ Special Requirements:
Ability to work in a safe professional manner adhering to all regulatory requirements including, OSHA, EPA, State and Federal regulations
Ability to work flexible hours and different shifts if required
Apply
Your application has been successfully submitted.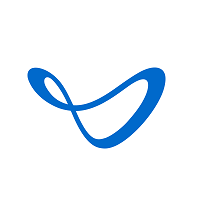 Electric Aerial Ridesharing