People Analytics Specialist
This job is no longer accepting applications.
Joby Overview
Located in Northern California, the Joby Aviation team has been steadily working toward our goal of providing safe, affordable, fully electric air transportation that is accessible to everyone. Imagine an air taxi that takes off vertically, then quietly and quickly carries you over the congestion below, giving you back that time you'd otherwise spend sitting in traffic. Technology has advanced to the point where designing and operating an all-electric aircraft is completely viable. Our team has been discreetly designing and flight testing this vehicle and is looking for talented individuals to see it through certification and high rate production.
Overview
As the People Analytics Specialist, you will tell a compelling story using data to present insights and trends in a consumable format for varying audiences. You will grow and maintain a suite of visual dashboards that enable data-driven decision-making for the People team and various company stakeholders. This position requires expert knowledge of Excel, and ideally proficiency with Tableau. A degree in data science or business analytics is preferred.
Responsibilities
Collect and compile People metrics and data from a variety of sources, including our internal information systems, such as ADP WFN and iCIMS, as well as external sources
Analyze data and statistics for trends and patterns with attention to recruitment, hiring practices, motivation, turnover, and compliance with employment laws and regulations
Regularly conduct data integrity audits
Prepare reports of data results, presenting and explaining findings to senior leadership
Identify and recommend reasonable short- and long-term goals, milestones, and benchmarks for key performance metrics
Based on metrics and analysis, make recommendations for policies and activities to improve the organizational culture including suggestions to attract and hire qualified candidates, to motivate and retain employees, to address staffing issues, and to maintain legal compliance
Facilitate implementation of new training, development, recruiting, and other related initiatives
May conduct or assist with conducting classification audits to ensure jobs are properly classified as exempt or nonexempt
Ensure compliance with data privacy regulations and best practices
May assist People leadership with staffing, recruiting, and department budgets
May guide and/or assist with performance, benefit, and compensation review and evaluation processes
Required
Bachelor degree in Human Resources, Business Administration, Data Science, Industrial Psychology, or related field required
5+ years of experience in related areas such as job classification and compensation, recruitment, selection, training, employee benefits, and/or equal opportunity compliance preferredExcellent verbal and written communication skills
Well-developed analytical and problem-solving skills
Thorough understanding of local, state, and federal laws involving employment, People, and People policies
Highly proficient with Excel
Proficient with Microsoft Office Suite, Google Suite and related software
Proficient with or the ability to quickly learn the organization's HRIS, payroll, and employee management software
SHRM-CP or SHRM-SCP preferred
Desired
Experience with iCIMS, ADP Workforce Now, Tableau
Apply
Your application has been successfully submitted.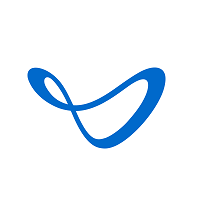 Electric Aerial Ridesharing