Control Systems Engineer Intern
This job is no longer accepting applications.
Joby Overview
Located in Northern California, the Joby Aviation team has been steadily working toward our goal of providing safe, affordable, fully electric air transportation that is accessible to everyone. Imagine an air taxi that takes off vertically, then quietly and quickly carries you over the congestion below, giving you back that time you'd otherwise spend sitting in traffic. Technology has advanced to the point where designing and operating an all-electric aircraft is completely viable. Our team has been discreetly designing and flight testing this vehicle and is looking for talented individuals to see it through certification and high rate production.
Overview
In this position you will work closely with control law designers and the flight test team to help analyze aircraft handling qualities, develop control laws, and run simulations. You will quantify aircraft stability and control performance, evaluate failure robustness, and validate linear and nonlinear models of vehicle and subsystem dynamics. You will also analyze flight test data, write tests for model coverage, and map requirements to models. For exceptional candidates that perform well during the internship, this opportunity can lead to full-time employment.
Required
B.S. + 3 years of experience, or current enrollment in an M.S. or Ph.D program in one of the following fields: mechanical engineering, electrical engineering, aerospace engineering, computer science, or another related field
Digital signal processing and controls education and/or experience
Proficiency with MATLAB and Simulink
At least ten consecutive weeks of availability
Desired
Knowledge of aircraft flying qualities, flight dynamics, piloting control strategies, and flight control systems
Knowledge of classical and modern control techniques including (but not limited to) PID control, lead and lag compensators, state space control methods, discrete time control, and nonlinear control techniques
Knowledge of state estimators, state observers, and complementary filter algorithms
Experience in implementing fault detection algorithms
An understanding of numerical algorithms for linear algebra and optimization
Data analysis experience
Proficiency with Python
Experience implementing code coverage tests
Experience with Monte Carlo experiment design
Apply
Your application has been successfully submitted.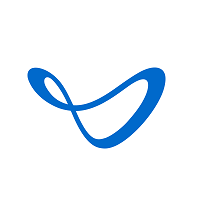 Electric Aerial Ridesharing