Training Coordinator
This job is no longer accepting applications.
Joby Overview
Located in Northern California, the Joby Aviation team has been steadily working toward our goal of providing safe, affordable, fully electric air transportation that is accessible to everyone. Imagine an air taxi that takes off vertically, then quietly and quickly carries you over the congestion below, giving you back that time you'd otherwise spend sitting in traffic. Technology has advanced to the point where designing and operating an all-electric aircraft is completely viable. Our team has been discreetly designing and flight testing this vehicle and is looking for talented individuals to see it through certification and high rate production.
Overview
Working as the Manufacturing Training Coordinator, you will be responsible for creating Joby's aircraft fabrication and manufacturing training program. You will use your experience and knowledge to create curriculum, develop hands on training modules and exhibits (dojo), train trainers, coordinate training delivery based on production needs.
The ideal candidate will have hands-on experience in a manufacturing environment along with a passion for teaching others.
Responsibilities
Develop training curriculum based on existing work instruction and training content
Develop interactive mindset training material consistent with Joby values and customer-first mindset
Identify required fundamental skills and create hands on simulations to develop these skills (Demonstrate "Best Practices", assists and provides direction to new hires)
Grasp training certification requirements and ensure training content and testing will achieve these
Work with Manufacturing Engineers across multiple facilities to understand requirements, timeline, develop schedule and insure timely execution with regular updates
Work with content providers to ensure consistency of content, and application of tools to manage training delivery
Coordinate and monitor enrollment, schedules, costs, and equipment
Inspire training & development best practices by cultivating an open and innovative team culture
Facilitate learning solutions and train the trainer sessions as needed
Leverage best learning practices, standards, and process to ensure that value is created through development and deployment of work products
Required
Excellent written and verbal communication skills, passion for teaching and coaching
Self-starting team player who thrives in an agile fast paced environment (With minimal direction)
3+ years in a manufacturing training role with practical shop floor experience
Experience developing training curriculum and hands-on simulators (Experience with technologies and best practices for instructional manuals and teaching platforms)
Good computer skills, ability to create schedules, skill tracking tools, training content
Adequate mechanical skills to design, procure, fabricate training dojo's and simulators
Ability to assess needs, influence, collaborate, deliver and partner with all levels, including senior leadership
Must be willing to roll-up sleeves and get work done, while assessing, managing and mitigating risks
Desired
3 + years composites aviation manufacturing experience
Apply
Your application has been successfully submitted.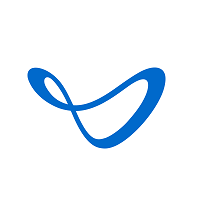 Electric Aerial Ridesharing