Compensation Analyst
This job is no longer accepting applications.
Joby Overview
Located in Northern California, the Joby Aviation team has been steadily working toward our goal of providing safe, affordable, fully electric air transportation that is accessible to everyone. Imagine an air taxi that takes off vertically, then quietly and quickly carries you over the congestion below, giving you back that time you'd otherwise spend sitting in traffic. Technology has advanced to the point where designing and operating an all-electric aircraft is completely viable. Our team has been discreetly designing and flight testing this vehicle and is looking for talented individuals to see it through certification and high rate production.
Overview
The Compensation team leads the design, implementation, and administration of compensation programs that support business needs. This includes designing base salary programs and incentive plans that drive the attraction and retention of critical talent. The team works quickly and thoroughly to analyze market conditions, create opportunities for internal equity, and support an overall pay for performance philosophy aligned with the company's priorities and strategies.
As part of this team, the compensation analyst will be someone who absolutely loves spreadsheets, has immaculate attention to detail, and prefers challenge over consistency. The compensation analyst will work on the People team and will interact with HR operations, payroll, finance and executives. Therefore, a high level of professionalism and the ability to communicate clearly and concisely is a requirement for this role.
Responsibilities
Collaborate with partners and leads to continually improve processes, both compensation-specific and broader HR
Develop and maintain salary structures and job family architecture to include: identification of job families, benchmarking to salary surveys, conducting compensation analyses, identifying and facilitating FLSA review, leveling and slotting
Responsible for new employee offer letters
Conduct ad hoc compensation analyses and job evaluation projects
Develop reports and presentation materials on company-wide compensation data
Assist in the development and execution of training and education in order to enhance the company's knowledge level of Joby compensation programs and policies
Process compensation changes with thoroughness and incredible attention to detail
Participate in employee equity management
Prepare job descriptions reflecting job responsibilities, activities, duties and requirements
Identifies and recommends alternative actions to resolve compensation-related problems
Provide critical support during the focal merit planning process and administration
Clean/Import/export employee lists and other people data to/from various systems
Review existing and proposed statutory requirements governing compensation administration and recommends appropriate courses of action
Other duties as assigned
Required
3+ years of experience in compensation planning, analysis, and/or administration
1+ year in stock option plan administration or exposure
Bachelor's degree in Human Resources, Business, Finance or equivalent
Excel and Google Sheets proficiency: you can create a pivot table in your sleep
An eye for slide design: you can make a high-level presentation with effective data visualizations
You make few mistakes and know how to proofread your own work
You have the ability to work quickly and efficiently in a flexible, often ambiguous environment
You have a drive for continued improvement in efficiency, effectiveness, and quality
People have told you that you are an effective and efficient communicator
You are known for high integrity
You understand the confidential nature of compensation management and that you are responsible for protecting this data
You are a team player and have an open-mind
You embrace challenge
You problem solve by thinking critically and creatively
You know how to make a flowchart
Desired
Certified Compensation Professional
ADP experience
2+ years of experience in a start-up
Basic understanding of accounting and finance
Knowledge of compliance related to employee compensation
Apply
Your application has been successfully submitted.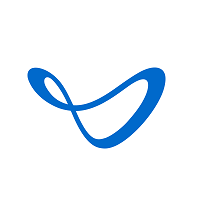 Electric Aerial Ridesharing