System Test - Prototype Technician
Joby Overview
Located in Northern California, the Joby Aviation team has been steadily working toward our goal of providing safe, affordable, fully electric air transportation that is accessible to everyone. Imagine an air taxi that takes off vertically, then quietly and quickly carries you over the congestion below, giving you back that time you'd otherwise spend sitting in traffic. Technology has advanced to the point where designing and operating an all-electric aircraft is completely viable. Our team has been discreetly designing and flight testing this vehicle and is looking for talented individuals to see it through certification and high rate production.
Overview
Joby Aviation is seeking a highly organized, passionate individual to join our Testing team. As part of this team, you will contribute to the development of flight-critical components and systems for VTOL electric aircraft. The Joby Aviation team is made up of extremely talented, hardworking, proactive, and hands-on individuals, operating in a very fast-paced and rewarding environment. We are looking to expand this team with like-minded individuals looking to make a mark in the transportation industry.
Responsibilities
Work closely with and provide support to members of the System Test Team in assembling, maintaining, and operating test rigs used to perform verification of aircraft systems. This will involve:
◦Mechanical and electrical assembly of parts and systems, etc.
◦Maintaining test fixture design and handling documentation
Work closely with engineering to develop ways to test a wide array of systems including electric motors, bearings, electronics, and batteries in support of aircraft development and certification
Be able to follow electrical schematics and complete wiring tasks including crimping, building harnesses, wiring panels, soldering wire to wire, wire to board, and component to board
Required
Collaborative attitude and strong work ethic
Excellent problem-solving techniques and analytical ability
Attention to detail, hands-on attitude, and neat work habits in fabricating and assembling component/system level electro-mechanical equipment with minimal supervision
Ability to consistently maintain a clean workspace and inventory of tools and equipment
Experience operating with High Voltage equipment
Desired
Above-average aptitude in machining, welding, and overall craftsmanship 
Experience with tool maintenance schedules and equipment calibration intervals
Familiarity with NEC best practices and installing DC/3 Phase systems including motors, power supplies, heaters, chillers, etc.
Experience with basic material selection for requirements of fluid contact, environmental compatibility, strength, etc.
General facility maintenance experience
Experience with instrumentation and data acquisition
Apply
Your application has been successfully submitted.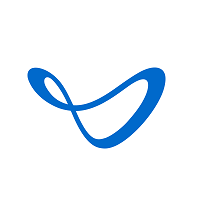 Electric Aerial Ridesharing