Support Engineer, Actuators
Joby Overview
Located in Northern California, the Joby Aviation team has been steadily working toward our goal of providing safe, affordable, fully electric air transportation that is accessible to everyone. Imagine an air taxi that takes off vertically, then quietly and quickly carries you over the congestion below, giving you back that time you'd otherwise spend sitting in traffic. Technology has advanced to the point where designing and operating an all-electric aircraft is completely viable. Our team has been discreetly designing and flight testing this vehicle and is looking for talented individuals to see it through certification and high rate production.
Overview
Joby Aviation is seeking a motivated individual to join our airframe and actuators team. This individual will be responsible for supporting the design, build, test, and certification of flight critical electro-mechanical actuators. The primary focus of this position will be the support of design engineering. Drafting of technical drawings for complex machined components and assemblies will be required. The applicant should have strong drafting experience, including a solid understanding of GD&T and its application. This role will also require assisting design engineers in the management of actuator bill of materials and ordering proprietary and off the shelf parts for the prototype builds. Close interaction with and support of the testing, system safety and certification teams will be required. These activities will include drafting Qualification Plans, Qualification Test Procedures, Qualification Test Reports, Acceptance Test Procedures, Problem Reporting, and Root Cause and Corrective Action reports. Hands-on experience and a "get it done" attitude are key important for this position. This position is rewarding for engineers that value seeing their ideas rapidly grow from concept to creation due to Joby Aviation's fast development pace.
Responsibilities
Creation and maintenance of technical part and assembly drawings
Drafting and maintenance of test and certification related documents
Liaise with manufacturing to ensure engineering intent is being properly conveyed
Manage actuator bill of materials
Assist design engineers in ordering hardware for actuator builds
Support of certification process through documentation and communication
Required
B.S. in Mechanical Engineering or another relevant discipline
5+ years of work experience in a relevant industry
Keen eye for detail and willingness to help wherever needed
Experience drafting technical drawings and documents
Proven history of implementing GD&T
Excellent teamwork and communication skills
Proficiency with CAD
Desired
M.S in Mechanical Engineering in relevant discipline
8+ years work experience in the aerospace industry
Exposure to programs seeking certification to FAR Part 23/25/27/29
Experience designing and certifying precision mechanical assemblies
Proficiency in Dassault Systemes CATIA Part Design, Assembly Design, and Drafting
Please include a cover letter with your application.
Apply
Your application has been successfully submitted.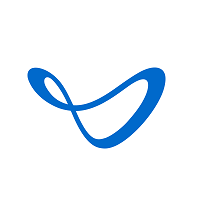 Electric Aerial Ridesharing