Glazier
This job is no longer accepting applications.
Joby Overview
Located in Northern California, the Joby Aviation team has been steadily working toward our goal of providing safe, affordable, fully electric air transportation that is accessible to everyone. Imagine an air taxi that takes off vertically, then quietly and quickly carries you over the congestion below, giving you back that time you'd otherwise spend sitting in traffic. Technology has advanced to the point where designing and operating an all-electric aircraft is completely viable. Our team has been discreetly designing and flight testing this vehicle and is looking for talented individuals to see it through certification and high rate production.
Responsibilities
 Fabricating and installing glass, storefront, curtain wall, brake metal, ACM panels, doors, and glass rail.
Required
Physically fit enough to perform the duties as fabricators and installers on job sites.
Be available to work Monday thru Saturday.
Provide high quality work.
Have a reliable method of transportation to the job site.
Be organized, responsible and reliable.
Be able to communicate effectively.
Be punctual, committed, and hardworking.
Be concerned with safety on the Job.
Have hand tools required for the trade.
Have a valid I.D. and legal to work in the United States.
Desired
Honesty: We encourage a safe environment where open and honest communication is a standard business practice.
Attitude is Everything: It all starts with having the right mindset. We require a positive attitude. You cannot create success for yourself, our company, and coworkers with a negative mindset
Quality: We take pride in our work and strive to deliver excellence with our services and installations.
Integrity: We do what we say we will do and hold ourselves accountable.
Teamwork: We work together as a group, to become part of something bigger than one individual, to achieve a common goal
Apply
Your application has been successfully submitted.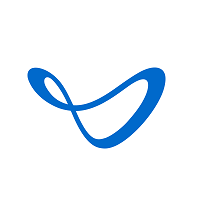 Electric Aerial Ridesharing