Cloud DevOps Engineer
Joby Overview
Located in Northern California, the Joby Aviation team has been steadily working toward our goal of providing safe, affordable, fully electric air transportation that is accessible to everyone. Imagine an air taxi that takes off vertically, then quietly and quickly carries you over the congestion below, giving you back that time you'd otherwise spend sitting in traffic. Technology has advanced to the point where designing and operating an all-electric aircraft is completely viable. Our team has been discreetly designing and flight testing this vehicle and is looking for talented individuals to see it through certification and high rate production.
Overview
Cloud DevOps is a critically important and rapidly evolving role at Joby. We must rapidly and securely support automated deployment and operation of a wide array of applications and services in a hybrid cloud environment.
Joby aircraft and business operations generate an enormous amount of data. Transporting, storing, and querying that data are critically important to the success of Joby. A Cloud DevOps engineer will be responsible for creating and improving infrastructure required to manage this data.
Joby has a number of customer facing and internal applications. These applications need reliable and robust deployment continuous integration pipelines as well as a set of common services/infrastructure including, logging, monitoring and authentication.
Responsibilities
As a key member of the Cloud DevOps team, you will:
• stay abreast of the fast-moving wave of developments in cloud technology, architecture, and best practices.
• work with leaders of multiple development teams to bring their new apps and services into operation.
• collaborate closely with IT and Information Security.
• be a core driver of the development at Joby.
Key personality traits for this role: collaborative, pragmatic, reliable, motivated, excellent communicator, and genuinely stoked by elegant solutions.
Required
• 3+ years of experience in a senior cloud DevOps role, demonstrating significant experience with:
• Automated deployment of resources, web applications and services using Terraform and Kubernetes.
• AWS core services
• AWS security concepts and networking services
• Docker container-based build, packaging and deployment
• Common authentication schemes
• Linux
• Python, SQL
Desired
Bonus points for experience with any of these:
• Kafka or other event bus technologies
• Databricks or other Spark analytics platforms
• Hybrid cloud technologies
• Azure and/or GCP
• Avro / Parquet
• Blue-green deployment
• TeamCity
• Snowflake
• REST APIs
• Logging Aggregation (EFK stack)
• Monitoring and Alerting services
• Metrics services
• PostgreSQL management
• Grafana
• AWS database services (RDS, others)
• InfluxDB or other time-series databases
Apply
Your application has been successfully submitted.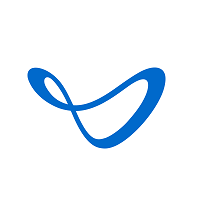 Electric Aerial Ridesharing