Software Engineering, Docker Engineer
This job is no longer accepting applications.
Joby Overview
Located in Northern California, the Joby Aviation team has been steadily working toward our goal of providing safe, affordable, fully electric air transportation that is accessible to everyone. Imagine an air taxi that takes off vertically, then quietly and quickly carries you over the congestion below, giving you back that time you'd otherwise spend sitting in traffic. Technology has advanced to the point where designing and operating an all-electric aircraft is completely viable. Our team has been discreetly designing and flight testing this vehicle and is looking for talented individuals to see it through certification and high rate production.
Overview
Joby relies heavily on Docker within our software department and so we are looking for an experienced Docker Engineer to join the team to support our flight simulator, build system and the continuous integration and development (CI/CD) environment, and other various tools used by our team. The primary focus will initially be building up and maintaining the flight simulation environment which runs on top of Docker but over time this role will expand to support all of our tools that run on top of Docker.
Remote work is possible for this position.
Responsibilities
• 5+ years industry experience in a hands-on SW/DevOps role, release engineer, or equivalent
• Proven experience in designing and implementing Build systems and CI pipelines
• Expert with Docker and Docker Compose
• Expert knowledge of Python
• Significant experience working with AWS or GCP
• Programming experience with scripting languages such as Python and shell
Required
• Kubernetes experience
• Amazon Web Service or GCP experience
• Experience in build systems such as CMake.
• Python Poetry or other Python package managers is a plus
• Familiarity with Linux OS and command line tools
• Excellent oral and written communication skills and very detail oriented
Apply
Your application has been successfully submitted.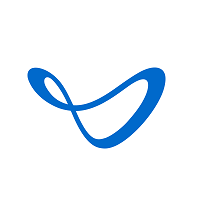 Electric Aerial Ridesharing