IT System Admin
This job is no longer accepting applications.
Joby Overview
Located in Northern California, the Joby Aviation team has been steadily working toward our goal of providing safe, affordable, fully electric air transportation that is accessible to everyone. Imagine an air taxi that takes off vertically, then quietly and quickly carries you over the congestion below, giving you back that time you'd otherwise spend sitting in traffic. Technology has advanced to the point where designing and operating an all-electric aircraft is completely viable. Our team has been discreetly designing and flight testing this vehicle and is looking for talented individuals to see it through certification and high rate production.
Responsibilities
Responsible for the maintenance, configuration and reliable operation of computer systems, network servers, and virtualization
Install and upgrade computer components and software, manage virtual servers, and integrate automation processes
Provide support for systems throughout the working day
Troubleshoot hardware and software errors by running diagnostics, documenting problems and resolutions, prioritizing problems, and assessing impact of issues
Provide documentation and technical specifications to IT staff for planning and implementing new or upgrades of IT infrastructure
Perform or delegate regular backup operations and implement appropriate processes for data protection, disaster recovery, and failover procedures
Lead desktop and helpdesk support efforts, making sure all desktop applications, workstations, and related equipment problems are resolved in a timely manner with limited disruptions
Responsible for capacity, storage planning, and database performance
Required
Associate or Bachelor's degree in Computer Science, Information Technology, System Administration, or a closely related field, or equivalent experience required
3-5 years of database or system administration experience
System administration and IT certifications in Linux, Microsoft, or other network related fields are a plus
Working knowledge of virtualization, VMWare, or equivalent
Strong knowledge of systems and networking software, hardware, and networking protocols
Experience with scripting and automation tools
Experience with Microsoft Office 365 and Azure administration
A proven track record of developing and implementing IT strategy and plans
Strong knowledge of implementing and effectively developing helpdesk and IT operations best practices, including expert knowledge of security, storage, data protection, and disaster recovery protocols
Familiar with security protocols and requirements as designated by regulators and auditors, and make security recommendations
Effective verbal and written communication skills. Should be able to adapt communication style to suit different audiences
Apply
Your application has been successfully submitted.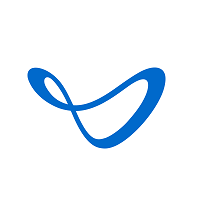 Electric Aerial Ridesharing