SW Simulation Technician
This job is no longer accepting applications.
Joby Overview
Located in Northern California, the Joby Aviation team has been steadily working toward our goal of providing safe, affordable, fully electric air transportation that is accessible to everyone. Imagine an air taxi that takes off vertically, then quietly and quickly carries you over the congestion below, giving you back that time you'd otherwise spend sitting in traffic. Technology has advanced to the point where designing and operating an all-electric aircraft is completely viable. Our team has been discreetly designing and flight testing this vehicle and is looking for talented individuals to see it through certification and high rate production.
Overview
The Software Simulation Technician is an applied technical role intrinsic to supporting Joby's Software Team. The successful candidate, working closely with our Software Development Teams, will support the installation, configuration and maintenance of our software loaded onto evolving avionic simulators. With greater than 100 software developers, each running an individual simulator, the Software Simulation Technician is a vanguard support position. The Software Simulation Technician is responsible for gathering developer requirements, evaluating software and hardware compatibility, supporting the Simulator framework in its entirety, including working with IT to procure hardware and the loading of software and its customization.
Responsibilities
• Bachelor's degree and 2+ years' experience or 4+ years of applicable experience.
• Demonstrable experience supporting hardware and software in a training, modeling, or simulation context
• Fundamental understanding of Linux
• Comprehension of virtualization essentials
• Preliminary exposure to private cloud platforms
• Prowess in foundational networking technologies and maintaining networked devices
• Client focused with an avidity to embrace state of the art computing
Required
• Familiarity with software provisioning tools, e.g., Ansible, Salt, and Puppet Python Scripting
• Exposure to Python and bash scripting
• Grounding in operating system deployment
• Operational understanding of docker functionality
Apply
Your application has been successfully submitted.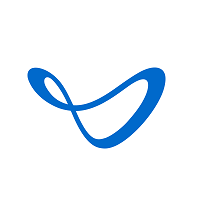 Electric Aerial Ridesharing