Flight Test Aircraft Mechanic
This job is no longer accepting applications.
Joby Overview
Located in Northern California, the Joby Aviation team has been steadily working toward our goal of providing safe, affordable, fully electric air transportation that is accessible to everyone. Imagine an air taxi that takes off vertically, then quietly and quickly carries you over the congestion below, giving you back that time you'd otherwise spend sitting in traffic. Technology has advanced to the point where designing and operating an all-electric aircraft is completely viable. Our team has been discreetly designing and flight testing this vehicle and is looking for talented individuals to see it through certification and high rate production.
Overview
Joby Aviation is seeking passionate and driven individuals to join our flight maintenance team. This role requires a wide range of knowledge and skills that include the basics of airframe and powerplant maintenance on composite airframes to advanced electro-mechanical devices and high voltage electrical systems. Integrity, the desire to learn, and a can-do attitude are a must for this fast-paced environment.
Responsibilities
Perform scheduled and unscheduled maintenance per company procedures and maintenance manuals
Perform aircraft inspections per company procedures and maintenance manuals
Remove and replace airframe, powerplant, and electrical components per company procedures and maintenance manuals
Complete required documentation in accordance with established company and FAA procedures
Perform launch and recovery of aircraft including ground operations and observer responsibilities, as well as pre- and post-flight activities
Participate in Acceptance Test Procedures (ATP) in accordance with company guidelines
Maintain and operate ground support equipment
Help continually develop maintenance manuals and supporting documentation necessary to operate and maintain our vehicles
Responsible for observing all laws, regulations, and other applicable obligations wherever and whenever business is conducted on behalf of the company
Work in a safe manner in accordance with established operating procedures and practices
Other duties as assigned or required
Required
High school diploma or equivalent and two or more years of mechanical and electrical experience
Must be able to work with electro-mechanical devices, high voltage power systems, and electronics equipment. Relevant training will be provided
Must be able to interpret engineering drawings and technical documents
Must possess general working knowledge of hand tools and precision measuring equipment
Basic computer and interpersonal skills are required to effectively communicate with coworkers
Must be able to work both independently and on a team and be able to work extended hours and travel as required
Read and speak English proficiently
Desired
Experience working on experimental and/or prototype vehicles
FAA Airframe & Powerplant (A&P) certificate
FAA Inspection Authorization (IA) certificate
Part 135 maintenance experienc
Composite fabrication and repair experience
Apply
Your application has been successfully submitted.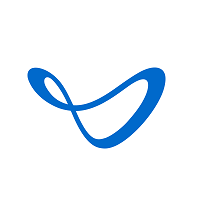 Electric Aerial Ridesharing