Project Manager, Electrical Wiring Systems
This job is no longer accepting applications.
Joby Overview
Located in Northern California, the Joby Aviation team has been steadily working toward our goal of providing safe, affordable, fully electric air transportation that is accessible to everyone. Imagine an air taxi that takes off vertically, then quietly and quickly carries you over the congestion below, giving you back that time you'd otherwise spend sitting in traffic. Technology has advanced to the point where designing and operating an all-electric aircraft is completely viable. Our team has been discreetly designing and flight testing this vehicle and is looking for talented individuals to see it through certification and high rate production.
Overview
The Joby Aviation EWIS team is looking for a Project Manager to help bring Joby's revolutionary aircraft to market. In this role you report directly to and collaborate with the EWIS team lead to ensure programs remain on target. Ideal candidates have considerable experience in program and project management, and are able to operate effectively in a diverse, fast paced, ever changing and ambiguous environment.
Responsibilities
Plan, manage & track action items for each team member
Update the system schedule to reflect the current and projected progress of the team
Work with the EWIS lead to manage and assess the responsibilities and priorities of the team
Communicate day-to-day project requirements and priorities
Ensure that issues and blockers impeding team performance are raised and addressed
Facilitate communication, discussion, decision making, and conflict resolution within the EWIS team and between EWIS and other teams to complete projects and efforts
Track Engineering Risks & Opportunities
Track and report on project milestones and provide status reports
Manage project mass and cost budgets
Identify resources needed and assign individual responsibilities
Required
Bachelor's Degree in engineering or related discipline
3+ years related work experience
Ability to communicate in small working groups or program teams
Experience using project management tools such as Microsoft Project, Confluence, and JIRA
Experience managing multiple engineering projects under fast timelines and shifting priorities
Experience cultivating internal and external relationships
Strong communication skills, both oral and written
Demonstrated organizational skills and attention to details
Desired
Knowledge of EWIS and its interfaces with other aircraft systems
Basic knowledge of design, manufacturing, testing, and quality control
Experience with FAA certification processes
Basic knowledge of FAA regulations, guidance material, and industry standards such as SAE ARP4754A and AS50881
A working knowledge of automated software tools, change management, and document control
Apply
Your application has been successfully submitted.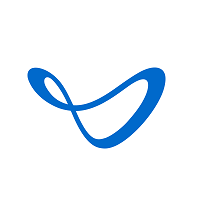 Electric Aerial Ridesharing