Senior Flight Test Engineer
Joby Overview
Located in Northern California, the Joby Aviation team has been steadily working toward our goal of providing safe, affordable, fully electric air transportation that is accessible to everyone. Imagine an air taxi that takes off vertically, then quietly and quickly carries you over the congestion below, giving you back that time you'd otherwise spend sitting in traffic. Technology has advanced to the point where designing and operating an all-electric aircraft is completely viable. Our team has been discreetly designing and flight testing this vehicle and is looking for talented individuals to see it through certification and high rate production.
Overview
Joby Aviation is seeking a passionate and driven Senior Flight Test Engineer to join our flight test team. This role requires a wide range of knowledge and skill that includes developing detailed flight test plans for experimental CTOL/VTOL fly-by-wire aircraft, executing testing as a Test Director, test data analysis, and oversight of junior Flight Test Engineers. The role involves planning and execution of both development and certification flight testing. Flight test at Joby Aviation is very fast-paced, and we are looking for an individual who can take charge of a team, work with system designers to develop test procedures, and deal with frequently changing test scenarios. Previous experience and/or training as a Flight Test Engineer is essential. Near-term flight testing is planned to be conducted from a remote location; applicants must be willing to spend time away from home. Flight Analyst DER or AR qualification is desired.
Responsibilities
Develop test programs to strategically expand the envelope and capabilities of our vehicles from experimental development through certification flight test 
Perform flight test planning, flight readiness reviews, flight briefs/debriefs, act as test director during test execution and perform post flight data analysis 
Complete documentation in accordance with established company and FAA procedures 
May perform launch and recovery tasks of aircraft which include ground operations, preflight items, ground observer responsibilities, and post flight items 
May help develop flight manuals and supporting documentation necessary to operate the vehicles 
Responsible for observing all laws, regulations and other applicable obligations wherever and whenever business is conducted on behalf of the Company 
Expected to work in a safe manner in accordance with established operating procedures and practices 
Other duties as assigned or required
Required
FTE graduate of a recognized test pilot school, or equivalent on the job learning experience. 
A minimum of 5 years experimental flight test experience as a Flight Test Engineer, preferably including VTOL or STOVL flight test, and/or in a civil certification environment 
Bachelors of Science (Aerospace, Mechanical or Electrical Engineering) degree or equivalent experience and training 
Excellent computer skills – proficiency with day to day applications used for email, word processing, etc, as well as data analysis experience using Matlab, Python, or similar. 
Excellent interpersonal skills to effectively communicate with colleagues across a wide range of technical disciplines 
Must be able to work both independently and on a team and be able to work extended hours and travel as required 
Read and speak English proficiently
Desired
Data analysis experience using Matlab, Python or similar 
Strong technical and analytical skills 
Experience of envelope expansion flight testing 
Flight Analyst DER or AR
Apply
Your application has been successfully submitted.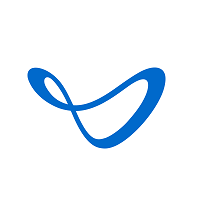 Electric Aerial Ridesharing