EHS Specialist
This job is no longer accepting applications.
Joby Overview
Located in Northern California, the Joby Aviation team is steadily working toward our goal of creating an affordable, all-electric air transportation system. Imagine an air taxi that takes off vertically, then quietly and quickly carries you over the traffic congestion below, giving you back the time that otherwise would have spent sitting in traffic. Since 2009, our team has been making this dream a reality, designing and flight testing a prototype aircraft capable of serving in a network of electric air taxis. We're looking for talented individuals to join our team as we push onwards towards certifying the aircraft with the Federal Aviation Administration, high-rate production, and preparing for commercialization with launch targeted in select markets for 2024.
Responsibilities
Interprets requirements of OSHA, NFPA, NRC, EPA, DOT, DTSC. for management and employees
Establishes and implements environment, health, safety and industrial/occupational hygiene compliance programs, promoting state-of-the-art safe and healthful work practices for the protection of personnel, physical assets, and production operations
Examines operations to recognize and evaluate occupational exposure to chemical and physical agents
Recommends and coordinates engineering and administrative controls to reduce hazards/risk and limit occupational exposure
Provides technical guidance and regulatory consulting to manufacturing and related support personnel at Joby Aviation facilities
Review's operation processes and equipment designs to assess potential safety and health hazards to minimize employee injury and property destruction
Actively participates in the development, implementation and maintenance of internal EHS procedures
Conducts formal EHS audits of work areas for the purpose of discovering and correcting unsafe conditions or unsafe work practices
Monitor performance against EH&S regulatory requirements to achieve and maintain conformance
Develop and maintain sites Safety Committees
Assist and develop materials for EH& S training and communications on subjects required by regulations such as HAZCOM, confined space, respiratory protection, compressed gases, electrical safety, ergonomics, etc. to achieve and maintain that procedures are understood and applied
Act as a partner in EH&S by formulating and administering EH&S plans and procedures including EH&S Program Management
Maintain Joby Aviation's SDS program ensuring compliance
Perform tasks associated with Health / Safety and Environmental / Compliance
Contribute to required regulatory reports and submissions to achieve and maintain standard documentation
Organize and maintain EH&S policies to achieve and maintain compliance with regulations
Investigates major safety (EHS) related events
Execute initiatives, programs, procedures, reports, permits and trainings across multiple EH&S disciplines, as required to achieve and maintain compliance
Participate with sites Lean Manufacturing principles e.g., 5S, Visual Management, Kamisha etc.
Perform other related duties as assigned
Required
BS in Chemical, Mechanical, Environmental, Safety Engineering or BS in environmental management physical sciences, safety management, industrial hygiene, or appropriate technical field
5+ years relevant experience
Progressive experience in EHS positions (3-5 years)
Experience creating and conducting safety training in an aerospace environment
Knowledge of OSHA regulations with emphasis in Process Safety Management, LOTO, Machine Guarding, Electrical Safety and Hazcom
Experience in management system implementation
Experience implementing behavioral based safety (BBS) programs
Experience in environmental programs: RCRA, Storm Water and SPCC
Experience preparing Job Hazard Analysis, Ergo Assessment
CSP, ASP, P.E., CIH or CHMM (preferred)
Ability to pass background check and drug screen required
Apply
Your application has been successfully submitted.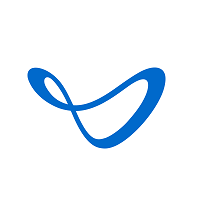 Electric Aerial Ridesharing