Internal Communications
Joby Overview
Located in Northern California, the Joby Aviation team has been steadily working toward our goal of providing safe, affordable, fully electric air transportation that is accessible to everyone. Imagine an air taxi that takes off vertically, then quietly and quickly carries you over the congestion below, giving you back that time you'd otherwise spend sitting in traffic. Technology has advanced to the point where designing and operating an all-electric aircraft is completely viable. Our team has been discreetly designing and flight testing this vehicle and is looking for talented individuals to see it through certification and high rate production.
Overview
This role is responsible for building effective internal communications at Joby, from the ground up. We're a team of natural communicators, but we're also a fast growing, and increasingly complex, organization that needs effective tools and strategies in place to secure our long-term success. You'll likely have around 10 years of experience across a range of different organizations and you'll be a broadly-skilled communicator, willing and capable to be the person we turn to for day-to-day execution as well as taking responsibility for long term strategy. You'll be embedded within our Marketing, Brand & Communications team but will work across the entire business, at all levels, and will work closely with our CEO to define our approach.
Responsibilities
Foundations:
Define an overarching internal communications strategy and execution plan that supports the effective growth of our business
Work with our CEO and HR Leader to define and promote our unique culture
Manage our internal communications toolset and ensure those tools are used most effectively, including both digital and in-person media
Deliver market-leading internal communications by staying up-to-date with latest trends and sharing regular measurement and analysis
Day-to-day execution:
Plan and deliver compelling content (written and visual) across internal channels that drives enthusiasm for our mission and values, while promoting collaboration amongst distributed teams
Take direct responsibility for the planning and management of large scale internal events
Align all communications with our overall brand guidelines, so that internal and external communications feel seamless
Regularly coach others on their communications, to support a culture of independent communication
Build deep and wide connections across the business to help ensure we're reflecting everyone's needs (and to generate stories…)
Be a champion for diversity and inclusion across Joby
Like any good startup, we're looking for people who can push the boundaries of their job description and are willing to roll up their sleeves and deliver in other areas too. For this role, this could also include:
Supporting our hiring ambitions, using your knowledge of the Joby culture to drive external communications that support us in finding new colleagues
Delivering social media content based off the internal stories you champion
Helping to shape Learning & Development requirements for the business, using your understanding of how teams work together
Supporting the development of our crisis management plans
Required
5+ years in similar in-house roles
Fluent in English
Excellent knowledge of latest office software tools
Desired
10+ years in relevant roles, ideally in a rapid-growth environment. 
Apply
Your application has been successfully submitted.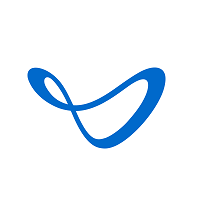 Electric Aerial Ridesharing