Maintenance Technical Writer
This job is no longer accepting applications.
Joby Overview
Located in Northern California, the Joby Aviation team is steadily working toward our goal of creating an affordable, all-electric air transportation system. Imagine an air taxi that takes off vertically, then quietly and quickly carries you over the traffic congestion below, giving you back the time that otherwise would have spent sitting in traffic. Since 2009, our team has been making this dream a reality, designing and flight testing a prototype aircraft capable of serving in a network of electric air taxis. We're looking for talented individuals to join our team as we push onwards towards certifying the aircraft with the Federal Aviation Administration, high-rate production, and preparing for commercialization with launch targeted in select markets for 2024.
Overview
As an Aviation Maintenance Technical Writer, you will be part of a fast-scaling team responsible for the quality and accuracy of the customer documentation for the technologies related to an aircraft product. Specifically, you will be responsible for all aspects of planning, writing, editing and obtaining internal and FAA approval of the content of the Aircraft Maintenance Manual, Instructions for Continued Airworthiness, Initial Provisioning Document, Structural Repair Manual, Wiring Diagram Manual, Component Maintenance Manuals, and other documents as needed. You will do hands-on research and obtain necessary technical content from subject matter experts while translating it into clear, concise, structured documentation. This task will range from creation of original content, to editorial review to rework of content as required as it evolves.
Responsibilities
Gather and analyze source documentation provided by subject matter experts (SME)
Work with fabricators and maintainers of test article aircraft to document all needed information and instructions to fully support maintenance activities on the aircraft
Compose end-user documents based on source documentation and analysis
Track documents during creation, review and approval processes, and throughout their life cycle, using tools such as Jira and WebManuals
Ensure internal and regulator approval of end-user documents
Create specifications for illustrations required in all maintenance documents in coordination with illustrators and engineers.
Required
Bachelor's Degree in an engineering, aviation, communication, business or related subject
Excellent English language technical writing skills
Previous experience developing maintenance publications for government aviation regulatory authorities (FAA / EASA) in support of aircraft type certification within project deadlines
Meticulous attention to detail
Ability to turn complex engineering information into clear, concise, and understandable processes, procedures and guidance
Ability to ask good questions to tease out detail and nuance
Experience creating specifications for illustrations to clarify, simplify and promote end-user understanding of complex concepts
Experience using the Microsoft Office Suite (e.g. Word, Excel, PowerPoint)
Knowledge and experience in the aerospace industry.
Desired
FAA A&P certificate or military/foreign equivalent – management of, or working in maintenance teams a strong plus
At least 3 years' experience developing maintenance publications strongly preferred
Experience with Atlassian software products (Jira, Confluence) a plus
Previous experience developing avionics publications a plus
Previous experience developing wiring diagram publications a plus
Previous experience developing structural repair publications a plus
Previous experience developing troubleshooting guides a plus
Previous experience with ASD S1000D a plus
Previous experience with Simplified Technical English a plus
Experience with graphics tools (e.g. Visio, Adobe Illustrator and/or Photoshop)
Experience with WebManuals a plus
Apply
Your application has been successfully submitted.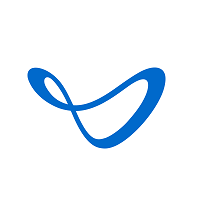 Electric Aerial Ridesharing