Aviation Planner/Project Manager
Joby Overview
Located in Northern California, the Joby Aviation team is steadily working toward our goal of creating an affordable, all-electric air transportation system. Imagine an air taxi that takes off vertically, then quietly and quickly carries you over the traffic congestion below, giving you back the time that otherwise would have spent sitting in traffic. Since 2009, our team has been making this dream a reality, designing and flight testing a prototype aircraft capable of serving in a network of electric air taxis. We're looking for talented individuals to join our team as we push onwards towards certifying the aircraft with the Federal Aviation Administration, high-rate production, and preparing for commercialization with launch targeted in select markets for 2024.
Overview
Joby is proposing and inventing a new way to move around. It is a formidable challenge when considering multiple complex and dynamic factors: demand, aircraft design and operations, airspace integration, weather, economics, fleet optimization, contingency management, and ground infrastructure among other items… all presenting their own set of constraints. Joby has a rapidly growing team partnering, sourcing, planning, designing, and eventually constructing the necessary infrastructure (landside, terminal, airfield, and airspace) for the launch of the Joby service.
Our Infrastructure Team is building a world where anybody can fly anywhere, anytime. We drive infrastructure through the development of a global partner network and working with private and public entities to deliver an integrated infrastructure ecosystem. We are looking for a Senior Aviation Planner who can help us continue to develop standards and requirements, analyze sites for possible aircraft operations, develop and evaluate different layout and concepts, and calculate throughput and capacity among many things. The need to collaborate across different disciplines and departments (including representatives from Policy, Product, Operations, Infrastructure, Aircraft Design, Flight Testing, and Support Systems Engineering) will be necessary.
Although early work will be focused on Joby's launch of operations in year 2024, this work will lay the foundation for the future of urban aviation operations and set precedents for how infrastructure will scale in the future.
Responsibilities
Problem solve
Develop assumptions, standards and requirements
Analyze sites for possible aircraft operations
Develop and evaluate layouts and concepts, procedures, flows, approach and departure paths, etc.
Calculate throughput and capacity
Calculate quantities (of different infrastructure needs for construction and cost estimating purposes)
Interpret and oversee airport simulation models
Assist with the development of cost estimates
Assist with project phasing
Assist with the identification and procurement of Ground Support Equipment (GSE) and other types of equipment that may be necessary for skyport operations
Assist throughout the design process
Assist with permit applications
Perform quality control
Coordinate amongst disciplines, partners, and other stakeholders
Support Operational Readiness, Activation, and Transition (ORAT) activities
Assist with other infrastructure-related tasks as necessary
Required
A passion for aviation
Team spirit
Strong work ethic
A B.A./B.S. in an aviation, planning, engineering, architecture or relevant discipline
At least 5 years of relevant experience in the aviation industry
Planning experience, including working knowledge of FAA Advisory Circulars (ACs), imaginary surfaces and obstruction evaluation as they relate to both airports and heliports
Project management experience
Experience working with the Federal Aviation Administration (FAA), state aviation divisions, and/or city/county permitting offices
Excellent written, verbal, and listening (English) communication skills
A strong technical background; Excellent analytical skills
Quality assurance and control skills; pays attention to detail
Proficiency in AutoCAD, AviPLAN, Revit, Google Earth Pro, and/or SketchUp
Experience working with geolocation/georeferenced data
Experience working across different disciplines and departments
Ability to thrive in solving novel problems for which there are few existing precedents, standards, or methodologies
Comfortable with ambiguity and able to convert nascent ideas/priorities into actionable and achievable plans
Able and comfortable working in a developing, fluid and constantly changing company
Able and comfortable handling multiple priorities while constantly meeting deadlines
Strong moral compass
Desired
Interest in or understanding of Advanced Air Mobility (AAM) or Urban Air Mobility (UAM)
Experience working on the development or redevelopment of heliports, helipads, or helicopter operation areas within airports
Experience working for both public/government owned aviation facilities and private/concession owned/managed aviation facilities
Experience working for both consultants and owners/sponsors
Project management skills
Piloting experience
Understanding of FAA processes and procedures related to the National Airspace System (NAS)
Understanding of FAA processes and procedures related to Safety Management Systems (SMS)
Working knowledge of ArcGIS
Apply
Your application has been successfully submitted.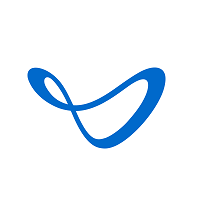 Electric Aerial Ridesharing