Operations Specialist
At Bear Flag Robotics, we are creating autonomy that will change the agricultural world. Our team is building a fleet of autonomous farming tractors, and we are looking for team members to help with internal testing and supporting customer operations. You must have experience with agricultural equipment for tillage and spraying, computer proficiency, machine maintenance, and can lift up to 80 pounds. On a daily basis, you have the opportunity to assist with implementing the autonomous equipment required to drive machinery without an operator in the comfort of a new machine's enclosed cab. In addition, you will be networking with large farmers and assisting with Bear Flag Robotics social media growth.
We are looking for a team member to ensure all operations with the autonomous machines run smoothly, to communicate with the farm managers, and to relay information to the additional team members located in Newark, CA, to solve unexpected issues.
REQUIRMENTS
Being detailed-oriented with experience working with agricultural machines. You must be mechanically inclined and have experience or willingness to learn about a variety of heavy equipment.
Driving autonomous tractors to tillage jobs. Manual driving of the autonomous tractors may occur, but your role is primarily monitoring the vehicle's behavior when in autonomous mode.
Monitoring Bear Flag Robotics' custom software, documenting issues with the equipment and everyday feedback, and providing verbal feedback about the tractor's efficiency.
Perform field level routine maintenance.
Set up and attach operational equipment.
Reliable transportation and smartphone.
COMPANY PERKS
Working intimately with a small team of world class engineers and agricultural professionals.
Evolve in a fast-paced environment.
Being part of the development of autonomous agricultural machinery.
If you're an enthusiastic self-starter who thrives in ambiguous environments, thinks outside the box, and wants to play a pivotal role in bringing autonomous technology to farms, we encourage you to apply!
Apply
Your application has been successfully submitted.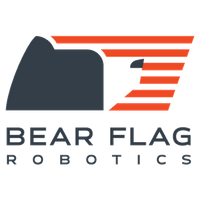 Autonomous Tractor Fleets