Social Media Manager
This job is no longer accepting applications.
"Marketing gurus" or "social media ninjas" need not apply. Universal Hydrogen is looking for someone with the research skills and critical thinking skills to separate fact from sensationalism, the writing skills to translate engineer-speak for a general audience, a good eye for snapshots, and charisma to appeal to a broad range of audiences. You will be the voice of Universal Hydrogen across our social channels. The Social Media Manager will need to be self-directed but collaborative, with the ability to thrive in a small but growing startup team; someone who possesses the expertise to analyze performance metrics and manage social media campaigns; and someone with the discipline to maintain a consistent daily output of social content. Above all, we're looking for someone with a true passion for aviation and climate tech to help Universal Hydrogen to expand our social influence and engage a vibrant community around our mission.
About the Role
Work with senior leadership to develop a social media strategy across selected channels that enables broad participation across the organization, while ensuring alignment with brand principles and coordination with larger communications efforts
Create on-brand, compelling social content and manage publishing and engagement across platforms, such as LinkedIn, Twitter, Instagram, YouTube, TikTok, and other channels.
Collaborate with engineering, product, and communications teams to gather, produce, and edit social content around our mission, technologies, project updates, and press releases.
Monitor Universal Hydrogen's presence across all channels, identifying opportunities for action or engagement, and working with the leadership team to coordinate responses as appropriate.
Produce regular reporting to determine the impact and effectiveness of social media efforts and inform evolution of social media strategy.
About You
A passion for aviation and/or clean tech. You are an avid follower of one or both of these domains and have a solid and current knowledge of the main players, technologies, and influencers in the field.
A thorough understanding of current and emerging social media platforms, their audiences, engagement norms, and trends.
Experience managing social media accounts for rapid growth, including analyzing performance metrics, managing social media campaigns, and maintaining a consistent daily output of social content.
Superlative writing skills, with the ability to write consistently great copy without extensive supervision. You should be able to write in a witty yet professional tone.
Excellent research skills to source and verify facts and figures for social content, critical thinking skills to separate fact from sensationalism, and the ability to translate engineer-speak for a general audience.
Ability to capture and edit a range of visual content for social media, including team member interviews, video documentation of testing, and ad hoc photo shoots.
Experience using social media scheduling, monitoring, and engagement tools (e.g., native Facebook and Twitter tools, Buffer, Hootsuite, Sprout, etc.).
About Us
At Universal Hydrogen, our mission is to fuel carbon-free flight and reduce the climate impact of air travel. We are stitching together the end-to-end hydrogen value chain for aviation, both for hydrogen fuel and hydrogen-powered airplanes. We are building a transport and logistics network that moves hydrogen from production facilities to airports over the existing freight infrastructure, eliminating the need for costly new pipelines and storage facilities. Our system utilizes specialized capsules that safely store hydrogen during transit and also act as modular fuel tanks that load directly onto aircraft. We are also developing powertrain conversion kits to retrofit existing airplanes and enable new airplanes to fly on hydrogen. Founded by former executives from Airbus, United Technologies, Google, and DARPA, and backed by investors such as Playground Global, JetBlue, Toyota, and Airbus, we are convinced that hydrogen is the best and only scalable solution to truly decarbonize aviation, and we want to bring it to market decades sooner—by 2025.
We strive for a culture that is empowered, collaborative, open, and human-centered. We are driven by a sense of urgency to address climate change through the near-term decarbonization of commercial aviation. We recognize that people have a diverse set of preferences for work conditions and hours that optimize for their overall productivity and wellness, and both our cloud-based IT setup and remote work policy reflects this. However, because we are building physical products, most roles will require working at our facility at Hawthorne Airport in Los Angeles most of the time.
Our compensation and benefits package promotes transparency, equitability, and long-term employee well-being, while rewarding individual and team performance. This includes cash bonuses and significant equity participation for all salaried employees, employer-paid health insurance coverage, generous parental leave, a pet-friendly headquarters located at Hawthorne Airport in Los Angeles, and generous paid time off. As a young company, we are actively working to expand the benefits we provide—including childcare, retirement, parental, and mental health benefits—and we're always open to feedback on what's most important to you. 
We know that no two candidates are the same, and we want to give you the opportunity to present yourself in the best way possible. Don't hesitate to let us know how we can support a great recruitment process for you—whether that includes off-hours interview scheduling, captioning/transcription services, or other accommodations. We value diversity in all its forms, and encourage people from all backgrounds to apply, especially if you share in our mission to decarbonize air travel. 
Please note that for the health and safety of our employees, we require all employees to provide proof of up to date COVID-19 vaccinations as recommended by the CDC (or a valid exemption).
Apply
Your application has been successfully submitted.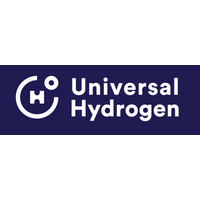 Fueling Carbon-Free Flight