IT Manager
This job is no longer accepting applications.
Universal Hydrogen is decarbonizing aviation, and it turns out we need computers in order to do this! Our expertise is in building state-of-the-art hydrogen storage, and aircraft powertrains, and sadly, not in managing our rapidly growing IT infrastructure. That's where you come in. You're a "computer person" and have experience managing both Macs and PCs running a mix of SaaS software, including Slack, Google Workspace, and Excel. Your friends and family turn to you for "IT helpdesk" support, and you're patient and empathetic in your responses, no matter how silly the question might sound. Furthermore, the idea of jumping into a startup environment and bringing some order to an as-yet-unmanaged IT environment sounds like a fun challenge! This is a unique opportunity to be the first IT hire at a new startup!
About the Role
Design the platform, implement the tools, support the users.
Own the set up and management of device management software (including profiles and security features) for company-issued computers and BYOD mobile devices.
Administer key enterprise software tools, including user creation, access management, and identity management.
Provide general help desk support for all company IT, including computers, Google Workspace, Slack, and other general productivity programs, networked printers, and video conferencing equipment.
Manage the overall enterprise wireless networking, including WAPs, routers, switches, and potential deployment of servers for remote network access.
Support virtual and in-person conferencing environments (webcams, microphones, headsets, conference phones) with knowledge of virtual meeting applications (Google Meet, Zoom).
Provide hands-on onboarding support for new users (~25 people in 2021).
Select and manage external IT vendors where needed to support scaling.
Build a scaling plan for future phases of company growth (2022-2025).
About You
You are both strategic and tactical: you relish the opportunity to think about the big picture and design our platform from scratch, but you also enjoy getting your hands dirty configuring tools and working with users.
A deep understanding of how to support Mac and Windows operating systems, along with Google Workspace, Slack, and other common productivity software.
Empathy for IT users at all levels of computer-literacy, and a penchant for resolving issues in a way that leaves people feeling empowered.
Some experience with cybersecurity and network security best practices, and a solid understanding of common threat vectors and mitigation pathways.
Strong organizational skills and the ability to clearly document processes and procedures in a way that enables self-service learning.
You are driven by a sense of ownership and are comfortable being the sole IT employee, leveraging external vendors where needed for scale. IT will grow as the company grows, but for the time being you will be accountable for all IT across Universal Hydrogen.
Apply
Your application has been successfully submitted.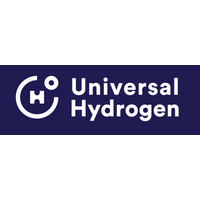 Fueling Carbon-Free Flight