Senior Electrical Engineer (High-Voltage Systems)
This job is no longer accepting applications.
We are seeking a Sr. Electrical Engineer (High Voltage Systems) to help integrate state-of-the-art hydrogen fuel cells provided by our partner Plug Power and build an innovative powertrain for the world's first zero emissions regional aircraft. In this role, you will be at the forefront of aviation's response to climate change, pioneering carbon-free hydrogen as a credible means of propulsion.
About the Role
Serve as technical authority for electrical system designs/architectures, while fostering innovative and creative design solutions.
Develop system requirements for electrical systems based on project objectives.
Design systems with architectures and interfaces that safely and effectively meet requirements.
Develop, manage and interpret testing for the purpose of risk mitigation.
Design system-to-system components and processes to connect key components including fuel cells, motor, battery charging, sensor selection, system safety, etc.
Support the development and optimization of high voltage components.
Coordinate and manage electrical system suppliers in the development, integration, and testing of power generation and distribution systems.
Provide onsite support during aircraft flight tests for high voltage systems.
About You
Bachelor's Degree in Electrical Engineering (or closely related field) is required. Master's degree in a related field is an advantage.
3+ years of relevant engineering experience.
Demonstrated experience in high-voltage electrical systems, preferably for transportation applications (e.g., automobiles, trains, aircraft).
Demonstrated experience in one or more of the following areas: High Voltage Design, Combined HV and LV Architecture, DC/DC and AC/DC Power Conversion, Wire Harnesses, EMI Mitigation, Electric Motors.
Experience creating: 
System specifications, requirements traceability and verification.
High voltage electrical systems architecture and wiring schematics.
System safety assessments, failure hazard analysis, and certification test plans.
Proven proficiency with related test and measurement equipment such as power generation/measurement, signal generators, programmable load devices, spectrum analyzers, electrical and magnetic field probes, oscilloscopes, network analyzers, etc.
About Us
At Universal Hydrogen, our mission is to fuel carbon-free flight and reduce the climate impact of air travel. We are stitching together the end-to-end hydrogen value chain for aviation, both for hydrogen fuel and hydrogen-powered airplanes. We are building a transport and logistics network that moves hydrogen from production facilities to airports over the existing freight infrastructure, eliminating the need for costly new pipelines and storage facilities. Our system utilizes specialized capsules that safely store hydrogen during transit and also act as modular fuel tanks that load directly onto aircraft. We are also developing powertrain conversion kits to retrofit existing airplanes and enable new airplanes to fly on hydrogen. Founded by former executives from Airbus, United Technologies, Google, and DARPA, and backed by investors such as Playground Global, JetBlue, Toyota, and Airbus Ventures, we are convinced that hydrogen is the best and only scalable solution to truly decarbonize aviation, and we want to bring it to market decades sooner—by 2025.
We strive for a culture that is empowered, collaborative, open, and human-centered. We are driven by a sense of urgency to address climate change through the near-term decarbonization of commercial aviation. We recognize that people have a diverse set of preferences for work conditions and hours that optimize for their overall productivity and wellness, and both our cloud-based IT setup and flexible work policy reflects this. However, because we are building physical products, most roles will require working at our facility at Hawthorne Airport in Los Angeles most of the time.
Our compensation and benefits package promotes transparency, equitability, and long-term employee well-being, while rewarding individual and team performance. This includes cash bonuses and significant equity participation for all salaried employees, employer-paid health insurance coverage, generous parental leave, a pet-friendly headquarters located at Hawthorne Airport in Los Angeles, and generous paid time off. As a young company, we are actively working to expand the benefits we provide—including childcare, retirement, parental, and mental health benefits—and we're always open to feedback on what's most important to you. 
We know that no two candidates are the same, and we want to give you the opportunity to present yourself in the best way possible. Don't hesitate to let us know how we can support a great recruitment process for you—whether that includes off-hours interview scheduling, captioning/transcription services, or other accommodations. Needless to say, we value diversity in all its forms, and encourage people from all backgrounds to apply, especially if you share in our mission to decarbonize air travel. 
Please note that for the health and safety of our employees, we require all employees to provide proof of up to date COVID-19 vaccinations as recommended by the CDC (or a valid exemption).
Apply
Your application has been successfully submitted.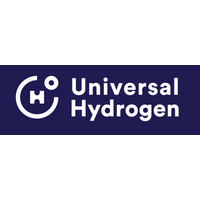 Fueling Carbon-Free Flight