Field Operations Manager (US)
Gatik is leading the way in autonomous middle-mile delivery by developing a safe, efficient, autonomous delivery solution that addresses real pain points for the retail industry. Operating on fixed, predetermined routes, we are the first company to develop and deploy light/medium duty autonomous box trucks. 
Founded in 2017, we are building new concepts and groundbreaking solutions for autonomous vehicles to ensure goods are transported between business locations both efficiently and affordably in city environments. Gatik's autonomous vehicles have been operating in North America with multiple Fortune 500 retail partners including Walmart, Loblaw, and others yet to be announced publicly. These partnerships are a first in the AV industry: this kind of middle-mile integration with major retailers has never been done before, marking the first-ever deployment of a hub-and-spoke AV delivery model.
We're hyper-focused on solving for the middle mile; an unsaturated and underserved segment of the supply chain. With e-commerce demand rising exponentially, it's now more important than ever. We're looking for the best because that is what our customers expect. 
Our Field Operations Manager should be passionate about the intersection of logistics and technology and inspired by the challenge of building world-class logistics operations and transportation networks. This person should enjoy building initiatives from the ground up, she or he is consistently curious and boasting a proven track record of delivering complex projects, consistently exceeding expectations. This person should be excited about owning ambiguous, hairy new challenges and tasks both as required and as she or he discovers them. Gatik is a fast-moving, dynamic environment where flexibility and adaptability are key attributes.
Responsibilities
The Field Operations Manager is the leader and Subject Matter Expert (SME) for Gatik's rapidly scaling US operations. She or he is responsible for day-to-day operational planning, delivery, monitoring, and reporting. They're a maverick, capable of sporting multiple hats simultaneously while providing exceptional hands-on and supervisory operational leadership to meet customer needs while driving autonomous technology development. We are looking for team members who are driven by customer success and improving transportation operations.
You will be responsible for meeting both customer requirements and ensuring company goals are achieved. The ideal candidate will have a track record of significant achievements, tremendous drive, and a willingness to roll up their sleeves. You will launch and maintain testing and client-facing operational sites with multiple vehicles and personnel. You will evaluate and supervise the AVOs (safety drivers), including coaching, mentoring, hiring, and termination as necessary.
The Field Operations Manager is responsible for planning, directing, and overseeing all transportation functions to ensure that customer service is performed safely, on time, and per specifications. They partner closely with customers and area personnel to obtain information, identify needs, and investigate and resolve problems proactively.
Specifically, you will
Drive a safety-first culture across all aspects of the operations
Develop and maintain excellent customer relationships; demonstrated track record of customer-facing leadership experience
Lead the recruitment, training, and retention of quality Autonomous Vehicle Operators (AVOs), Dispatchers, and other key operations personnel
Inspire, monitor, and supervise US Ops team, ensure ultimate customer service & operational excellence
Partner with Gatik senior leaders and cross-functional stakeholders and partners to answer the most important strategic & operational questions and priorities
Develop analytical operational frameworks, models, tools, and techniques 
Conduct rigorous quantitative, qualitative, strategic and operational analysis to monitor and increase operational efficiency via both iterative and radical, out-of-the-box improvements
Develop and maintain efficient AVO schedules to maximize resources
Create an inclusive, diverse, collaborative, transparent, data-driven environment for our team so they provide ongoing feedback, adhere to schedules, and support with vehicle maintenance tasks
Draft, deliver, maintain, audit, and continuously improve standard operating procedures (SOPs)
Develop and adhere to strict servicing and maintenance times to minimize downtime and maintain schedules, maintaining detailed records of vehicle maintenance, inspection.
Positive attitude in stressful situations. Flexibility with last-minute changes and working hours is necessary.
Qualifications
Bachelor's and/or Master's degree in Logistics, Supply Chain, Transportation Management, Fleet Management, Engineering, and/or related field/work experience
3-5+ years of experience leading high performing teams, ideally in a remote team environment, managing a fleet of vehicles with a team of operators including direct supervision experience in distribution, production/operations management, warehouse management, or related field
Experienced people and operations manager in a metrics/data-driven environment
Experience with scaling businesses and launching new operations
Basic knowledge of common vehicle electrical and networking systems
Proven ability to seamlessly navigate and shift between strategic thinking and tactical activities, understanding the linkage and impact between them
Excellent analytical aptitude and experience with Excel and other data analysis tools
Comfort leading leadership-level decision making and ability to tactfully support decision logic
Get stuff done mentality and proven operational effectiveness
Influential, resilient, and humble yet assertive; able to effectively tell the story to a variety of audiences
Willing to travel as necessary to support the customer and your team as needed
Bonus Points
Extensive knowledge of operations management, including previous experience working with carriers, warehousing, 3PLs, cross-border transportation, and logistics systems
Knowledge of vehicle engine, drive train, frame and body, suspension and steering, braking, exhaust, and ignition systems
Supply Chain, Logistics, and Operations Management Consulting experience
Lean Management, Six-Sigma, or similar training or experience
MBA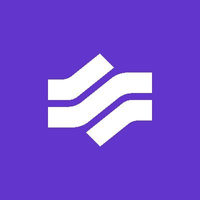 Autonomous Delivery Network for the Middle Mile