Frontend Engineer
This job is no longer accepting applications.
Description
Who We Are
Freight and logistics are the lifeblood of our economy. At the heart of this industry are the freight brokers responsible for ensuring the efficient and economical movement of goods. Yet, they often face cash flow problems, high operational costs, cumbersome back-office processes, and increased competition from incumbents and new tech giants.
We are a people-focused financial services company committed to using technology to keep the supply chain moving. Our software-based solutions help automate operational overhead and reduce time-consuming back-office processes, helping freight brokers maintain better control of their cash flow and be more competitive in a challenging market.
Our Team
We are a consciously diverse team of self-starters who come from a variety of backgrounds and industries. Yet, despite our differences, we all embody the same core values: tenacity, curiosity, empathy, and transparency.
We've built a company of warm, inclusive people who treat their colleagues exceptionally well and have a team-first mentality.
We are intentionally a fully remote team and have team members across all time zones.
We are committed to equitable hiring, training, and advancement. We encourage candidates from underrepresented groups to apply.
Axle in the News
Requirements
You're a curious, scrappy, highly motivated innovator who is excited about diving into a high-growth startup and taking ownership of our customer-facing web application.
You're a solid React developer who obsesses over writing clean, maintainable, well-tested code that delights your users. You have strong opinions about testing and accept nothing less than 80% coverage.
You aren't scared of coding up a REST or GraphQL API. Bonus points if you've ever built an API in Elixir or other functional programming languages.
You aren't intimidated by relational databases and know how to write SQL queries (or find the answer if you need to).
You value autonomy and are excited about joining a team that values personal growth, professional development, and career progression.
Your peers see you as an avid team player who lives by the philosophy that the whole is greater than the sum of its parts.
Benefits
Generous Option Grant
Unlimited PTO
Fully Remote
Quarterly Offsites
Home Office Build-Out Allowance
Professional Development Allowance
Healthcare Reimbursement for Premiums and Medical/Dental/Vision Expenses
Cell Phone Plan Reimbursement
Home Internet Reimbursement
Wellness/Gym Reimbursement
401K Program
Do you feel like you're a perfect fit for our team? Would you like to learn more about the company, the team, or the opportunity? Reach out!
Apply
Your application has been successfully submitted.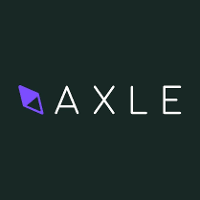 All-in-One Financial Platform for Modern Freight Brokers