Sales Development Representative
This job is no longer accepting applications.
Description
The Role
We're looking for a smart and ambitious Sales Development Representative to create a larger top of funnel for new business opportunities, better qualify leads for Business Development Officers to close, and alleviate the prospecting and majority of cold calling for BDOs.
As an early member of the team, you will:
Respond, engage and qualify inbound leads and inquiries
Hold intelligent and engaging conversations over the phone and email
Generate qualified leads through outbound prospecting to freight brokerages through cold calling, direct email and email sequencing.
Follow up with contacts that opened or clicked on Axle's marketing emails
Detailed descriptions and documentation of contacts and accounts within CRM
Collaborate across organization (internal sales team, product, and operations) to help close deals and provide insight on feedback from clients
A/B testing on different outreach campaigns to use data for sales enablement
Schedule appointments and demos for assigned BDO team
Requirements
2+ years of previous SDR experience or outbound sales (cold call) experience
Nice to Have
Experience in the logistics industry
Experience working at a fintech company or start-up
The Company
Freight and logistics are the lifeblood of our economy. Axle is a financial services company that keeps the supply chain moving by providing freight intermediaries a software-based solution that automates operational overhead & time-consuming back-office processes, so they can maintain better control of their cash flow.
We're processing millions of dollars in payments each week and growing 30% month over month. To sustain this growth, we're looking for exceptional talent to join our team.
The Team
We see Axle as a constant work-in-progress, and the same is true of our people; for all of us, we believe the best is yet to come. Our core values are tenacity, curiosity, empathy and transparency, which we pursue through thoughtful discussion and knowledge-sharing among a diverse set of peers and colleagues.
We want to work in the company of warm, inclusive people who treat their colleagues exceptionally well and have a team-first mentality. The kind of people who are committed to going out of their way to help others in the short-term and pushing them to improve over the long-term.
We are intentionally a fully-remote team and have team members across all time zones.
Axle is a consciously diverse workplace - across the organization and within each team. We are committed to equitable hiring, training, and advancement. We encourage candidates from underrepresented groups to apply.
Benefits
Generous Option Grant
Unlimited PTO
Fully Remote
Quarterly Offsites
Home Office Build-Out Allowance
Professional Development Allowance
Healthcare Reimbursement for Premiums and Medical/Dental/Vision Expenses
Cell Phone Plan Reimbursement
Home Internet Reimbursement
Wellness/Gym Reimbursement
401K Program
Additional Links
Apply
Your application has been successfully submitted.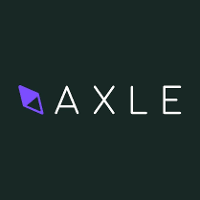 All-in-One Financial Platform for Modern Freight Brokers