Manager, Strategic Supply Chain
Aviation faces an existential crisis due to its climate impact, with no apparent roadmap for meaningful carbon reduction, let alone meeting Paris Agreement emissions targets. That is where Universal Hydrogen (UH2) comes into play. Our company is working to create revolutionary technology and supply chain infrastructure that will allow hydrogen to be used all over the world as a means of decarbonizing the transportation industry. In order to do this we are looking to hire a strategic supply chain manager that has a passion for working with engineering, operations, and partners to solve critical problems, including UH2's make vs. buy strategy, and our production and manufacturing sourcing. You will play a critical role in streamlining the transition from product development to mass production of our modules, ensuring efficiency, quality, and cost-effectiveness throughout the process. This is a unique opportunity to use your skills and vision to help build the future of hydrogen and combat the climate crisis.
About the Role
Responsible for developing the suppliers and partner relationships in multiple of our development projects, starting with a ground equipment project first.
Negotiate commercial agreements in close collaboration with engineering and operations to manage long-term strategic relationships.
Track product cost and supplier readiness for all the sourced items in the development project to ensure we hit our business case in terms of cost, delivery time, and entry into service.
Participate in developing the strategic supply chain strategy and over time take ownership of specific categories.
Be prepared to be the collaborative support of the strategic supply chain when the team grows
About You
Proven track record of strategic and tactical sourcing within industry.
Experience working with integrated development projects across multidisciplinary teams such as engineering and operations.
Able to work on all levels from developing the strategy to being very hands-on in critical supply situations in a high-growth environment.
Understanding the aviation industry and the requirements for certification would be a plus.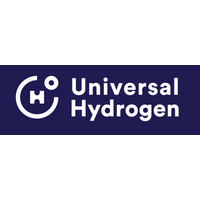 Fueling Carbon-Free Flight