North America Airport Ground Operations Manager
Ready to join a team that is trailblazing the path to a more carbon-free planet? Universal Hydrogen is looking for a North America Airport Ground Operations Manager to drive the end-to-end execution of our modular hydrogen fuel logistics chain from pick up at the hydrogen production site to delivery in the airport. This person should have a passion for and knowledge of airport ground operations, ground transportation and warehousing, dangerous goods (DG) handling, and ideally aviation fuel logistics. You will work closely with our engineering, sales, and operations teams to develop the global logistics network that will enable our hydrogen value chain. This is your opportunity to play a critical role in the decarbonization of aviation in the near future.
About the Role
Lead the development of our North America airside and landside hydrogen logistics operations for UH2's modular hydrogen fuel service.
Serve as Universal Hydrogen's go-to hydrogen ground handling operations subject matter expert. 
Negotiate, set agreements/partnerships and manage relationships with airport ground handlers, airports, logistics and transportation companies.
Ensure adherence to all applicable federal, state, and airport regulations, policies, procedures at every stage of development.
Define system requirements needed to meet development milestones by collaborating with engineering, operations, and sales teams. 
Define, plan, and execute logistics demonstrations. 
Collaborate and assist in developing specifications, flow charts, risks analysis and appropriate procedures.
Collaborate and assist in developing the logistics digital backbone enabling the data collection and management of the logistics services.
Lead the North America permitting/authorization dossiers linked to rules and regulations to implement logistics services and infrastructures; 
Support our certification team in the DOT/PHMSA engagement for transportation along with warehousing/storage authorities
Support the industrialization phase, including logistics and infrastructure sizing.
Support the planning, building, and testing of operational control centers to monitor the end-to-end logistics chain.
Contribute to training development for ground handling operations.
About You
Experience in the airport ground operations industry and moving dangerous goods in and out of the airport. 
Experience in implementing new processes or projects with airports across multiple entities (e.g. airport, handlers, airlines, maintenance/OEM suppliers), with evidence of execution speed and effective cross-functional coordination
Knowledge of commercial negotiation processes and contracts within transportation/aviation/logistics is a plus. 
Experience in/exposure to DOT/PHMSA/other certification of storage and distribution of dangerous goods is a strong plus.
Proven experience managing complex and fast-paced technical projects to meet company objectives and ensure technical and financial feasibility in a regulation-heavy industry. 
Ability to anticipate, think creatively, build solid business cases, consolidate budgets, and implement risk management processes.
Willingness to challenge the established ways of working (both externally and internally) to implement innovative solutions in challenging timelines.
High level of attention to detail. Strong analytical and problem-solving skills with the ability to communicate reasoning.
Strong communication and negotiation skills, ability to build trusting relationships.
Fluent in English. Other languages appreciated.
Please note that for the health and safety of our employees, we require all employees to provide proof of up-to-date COVID-19 vaccinations as recommended by the CDC (or a valid exemption).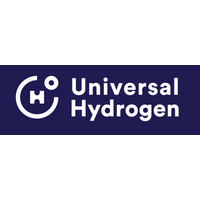 Fueling Carbon-Free Flight