Senior Analyst, Financial Planning
Are you a math wiz who is able to reduce complex processes to rock-solid financial models? Do you thrive in complexity, abhor entropy, and are also seeking to change the world? We are seeking a "first-in-class" financial mind to build FP&A for a rapidly growing start-up whose mission is to decarbonize aviation. Be prepared to interact with senior leadership, our investors and board, as well a global, high-performing engineering team to make zero-carbon aviation a reality. You will report directly into the Head of Finance at our new facility on the runway at Hawthorne Airport, in Hawthorne, CA. In our quest to become a global leader in aviation and sustainability, we are trying to change the world and need the best talent to help us do it!
About the Role
This role is all about the numbers, building financial models and providing recommendations for a complex organization, keeping a close eye on budgets, payroll and spending.
Accounting is key, and you will build and implement scalable accounting processes from an operational and technical perspective.
Also core to this position is overseeing our financial compliance (GAAP, tax and otherwise), building and implementing strict operational controls, assessing their effectiveness and updating with agility.
Provide oversight and guidance for leadership on hitting strategic goals related to implementing rolling business forecasts and budgeting strategy. 
Jump into new projects as we commercialize our products and consider new verticals. The next challenge is always around the corner.
Manage the financial compliance (GAAP, tax and otherwise), building and implementing strict operational controls, assessing their effectiveness and updating with agility.
About You
Relevant work experience preferably in investment banking, private equity, venture capital, or corporate finance experience in a technology- focused industrials / manufacturing startup
Knowledge of US GAAP
Advanced Excel wizardry
Ability to take initiative and work independently in an unstructured, fast-changing environment
Ability to comfortably handle ambiguity and exercise independent judgment
Ability and desire to roll up sleeves and be hands-on in an entrepreneurial fast-paced, high-growth environment
Effective communication and presentation skills to deliver findings of analysis and recommendations to stakeholders.
Bachelor's degree in Finance, Economics, or related professional experience
About Us
On the backs of completing the world's largest flight on a fully-hydrogen-powered Dash 8 aircraft, we are now ready to scale this solution worldwide. We're stitching together an end-to-end hydrogen value chain, from capture, to transport, to fueling. 
As a California-based startup with a burgeoning engineering center in France, we provide solutions for both the hydrogen supply chain and aircrafts. On the supply chain end, this includes a transport and logistics network that moves hydrogen from production facilities to airports over the existing freight infrastructure, eliminating the need for costly new pipelines and storage facilities. For aircrafts, we are also developing powertrain conversion kits to retrofit existing airplanes and enable new airplanes to fly on hydrogen. Founded by former executives from Airbus, United Technologies, Google, and DARPA, and backed by investors such as Playground Global, JetBlue, Toyota, and Airbus, we are convinced that hydrogen is the best and only scalable solution to truly decarbonize aviation. And we want to bring it to market decades sooner—by 2025.
We're cultivating an atmosphere that encourages bold thinking, climate change driven action, and goal-achieving collaboration. We recognize that people have a diverse set of preferences for work conditions and hours that optimize for their overall productivity and wellness, and both our cloud-based IT setup and flexible work policy reflects this. However, because we are building physical products, most roles will require working at one of our facilities at Hawthorne Airport in Los Angeles or Toulouse, France. 
Our compensation and benefits package promotes transparency, equality, and long-term employee well-being while rewarding individual and team performance. This includes cash bonuses and significant equity participation for all employees, employer-paid health insurance stipend, generous parental leave, a pet-friendly offices, catered lunch, unlimited paid time off, generous paid holidays, and 401k with match. As a start-up company, we are actively working to expand the benefits we offer and we're always open to feedback on what's most important to you. 
Please note that for the health and safety of our employees, we require all employees to provide proof of up-to-date COVID-19 vaccinations as recommended by the CDC (or a valid exemption).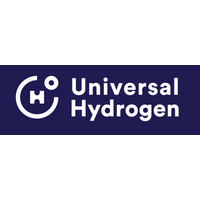 Fueling Carbon-Free Flight