Executive Assistant
Skyryse wants to empower anyone, to fly anywhere, in any aircraft, safely and as a highly experienced pilot would. Powered by FlightOS, we automate flight controls and systems management to achieve unmatched safety and eliminate opportunities for human error. We want to make flying as ubiquitous as the road and as safe as the elevator.
Executive Assistant - El Segundo, CA
RESPONSIBILITIES:
Provide high-level administrative support to executive team members to ensure company goals and objectives are accomplished
Manage executive leaders calendar - scheduling meetings and confirming on behalf of executives 
Act as a point of contact between executives and internal or external staff
Perform clerical and administrative tasks - including drafting correspondence, agendas, memos, powerpoint editing and other documents
Arrange travel and accommodations 
Manage lunch delivery services and employee pantry/office supplies
Event planning and coordination
Perform other ad hoc office duties in-line with start-up companies assigned by executives
MINIMUM QUALIFICATIONS:
Work experience as an executive assistant or similar role
High School diploma or equivalent
Strong organizational skills, ability to work independently, and ability to multitask
Excellent verbal and written communication skills 
Time management skills and ability to meet deadlines in a fast paced environment
Ability to maintain confidentiality of information related to the company and employees
Event planning experience
PREFERRED QUALIFICATIONS:
Experience working at a start-up
Business acumen
Experience in developing internal processes and procedures
AA or BA degree
Some prior experience working with office security and facilities staff
WHY SKYRYSE?
The opportunity to change the world through improving aviation safety and accessibility 
Competitive salary
Valuable stock option plan
Heavily subsidized medical, dental and vision plans
Flexible PTO plan
Company subsidized lunch when working in-office M-F
A company with an ambitious vision, a dynamic work environment, and a team of smart, motivated, and fun to work-with colleagues!
WE WELCOME ALL
Skyryse is an equal opportunity employer. We value diversity. We do not discriminate on the basis of race, religion, color, national origin, gender, sexual orientation, age, marital status, veteran status, or disability status.
NO AGENCY CANDIDATES WILL BE CONSIDERED.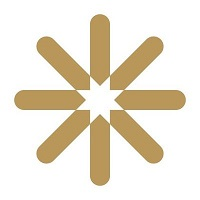 Safety Through Simplicity