Mechanical Engineer, Actuators and Controls
Skyryse is developing FlightOS, the world's first universal flight deck and operating system. FlightOS unlocks safer, more capable, and easier to fly aircraft (eVTOLs, helicopters, fixed-wings, etc.). Our mission at Skyryse is to make air transportation as safe as the elevator and as accessible as the car.
MECHANICAL ENGINEER, ACTUATORS AND CONTROLS
As a Mechanical Engineer you will own the full lifecycle of design and producing mechanical items for our rapidly expanding portfolio of fixed wing and rotorcraft platforms. This includes designing, prototyping, testing and engineering manufacture ready instances of cockpit flight controls, instrument fixtures, cockpit interiors, and more. The role involves collaboration with test pilots, flight control engineers, software engineers and airframe specific experts to determine design criteria and build solutions quickly and effectively. You will be hands-on with each fixed wing and/or rotorcraft model you design, working to bring our vision to life.
RESPONSIBILITIES:
Design, prototype and test new mechanical items such as enclosures, brackets, etc for cockpit ergonomics, cockpit flight control locations and instrument layouts for an expanding array of fixed wing and rotorcraft vehicles
Experience with a variety of materials and comfort with relative mechanical properties across material families
Composite <-> metallic material compatibility, galvanic corrosion
Detailed drawing creation, GD&T
Utilize 3D modeling and 2D drafting packages to deliver detailed designs with considerations for production and test
Direct communication with vendors and technicians in manufacturing
Quickly go from sketch, to 3D models, to rapid prototyping when exploring new designs
Perform tolerance stackups, hand stress and kinematic calculations, FEA, and CAD to ensure all hardware meets or exceeds external and customer needs
Perform DFM (design for manufacturability) on your designs and work with manufacturing partners to ensure manufacturing quality control
REQUIRED QUALIFICATIONS:
Bachelor's degree in Mechanical or Aerospace Engineering
3+ years of professional working experience in a full cycle mechanical engineering role
Experience with structural and thermal analysis (hand calculations and finite element analysis)
Experience with common aerospace materials, finishes, and processes
Experience with 3D CAD software
Experience in production drawing release efforts
PREFERRED QUALIFICATIONS:
Experience with design of structures and/or vibration isolation systems
Exceptional knowledge of geometric dimensioning & tolerancing (GD&T) 
Experience in performing vibration/fatigue/shock analysis (hand and finite element analysis)
7+ years of professional working experience
Experience with CAD and FEA software packages (can be in a professional, academic, entrepreneurial, or hobby setting).
Hands-on hardware experience performing fabrication, assembly and/or testing (can be in a professional, academic, entrepreneurial, or hobby setting).
Experience in participating in failure investigations and performing root cause analyses
Strong understanding of engineering first principles.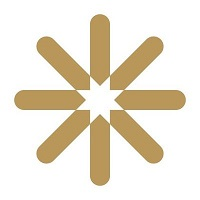 Safety Through Simplicity