Assistant Manager Finance
About River
River is an electric vehicle company backed by marquee international investors - Dubai based Al- Futtaim Group, Lowercarbon Capital, Toyota Ventures, Israel-based Maniv Mobility, and US-based Trucks VC. River is founded by experienced automotive professionals and has grown close to 300 employees in less than 2 years since its inception. We have also recently launched our first product Indie, the #SUVofScooters in Feb'23. Further details about the company as well as the product are accessible on our website: www.rideriver.com
Location : Hoskote Bangalore(On-site - Work from Office only)
Key Responsibilities:
Prepare monthly balance sheets and Profit and Loss statements.
Handle cash and maintain cash records.
Manage accounts payable and accounts receivable.
Analyze monthly financial statements for distribution to executive management.
Assist auditors with audit-related matters.
Prepare necessary schedules for tax returns and ensure compliance with tax laws.
Develop and maintain accounting policies and procedures to ensure the integrity and accuracy of financial information.
Generate payroll journal entries
Responsible for account analysis during the monthly closing.
Work with other departments to ensure that all financial activities are accurately recorded and reported.
What we are looking for:
Bachelor's or Master's degree in Finance or Accounting.
6+ years of experience in financial management or accounting.
Experience in preparing financial statements and account reconciliations.
Strong knowledge of GAAP and financial reporting requirements.
Excellent communication, problem-solving, and analytical skills.
Ability to manage multiple tasks and meet deadlines.
Proficient in Microsoft Office Suite and accounting software.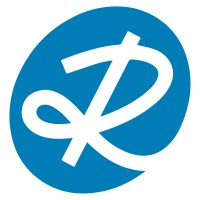 High-Quality Mobility Solutions