Intellectual Property Engineer
About River
River is an electric vehicle startup building multi-utility scooters. The company builds products ground up with a strong focus on design and engineering. Currently, the company is in the expansion stage with vehicle deliveries starting in October 2023. River is backed by marquee international investors - Lowcarbon Capital, Toyota Ventures, Israel based Maniv mobility and US based Trucks VC. These are mobility focused funds backed by some of the big names in the automotive industry. River is founded by experienced automotive professionals and is a fast growing company with a team of 300+ people.
Website : https://www.rideriver.com/
Location : Whitefield Bangalore(On-site)
Title: Principal Engineer - Intellectual Property
Key Responsibilities:
You will be responsible for organizing, managing and controlling all patents, trademarks, and copyright files including the tracking of all upcoming action dates.
You will be responsible for the complete detailed analyses of costs associated with patent prosecution activities
You will be responsible for developing methods to extract data from departmental databases in response to outside queries.
You will be responsible for providing assistance with the preparation and submission of required electronic filings to various external agencies.
Review documents for compliance with applicable laws regarding trademark and patent requirements. Maintain the intellectual property financial administration system including reviewing and processing of intellectual property related invoices.
Ideal Candidate:
B.E/B. Tech or M. Tech, preferably a PGD course in Intellectual Property Rights
Work with engineering teams to understand developments and manage IP Portfolio
Experienced in IP Analytics/Validity/Infringement searches
Prepare Invention Disclosure and Development documents, patent applications
Become the bridge between engineer and the legal world to ensure compliance in engineering and design and suggest patentable opportunities
Liaise with external agencies/counsel in IP enforcement & litigation (hearings, proceeding & appeals)
Handle IP matters in Indian courts and tribunals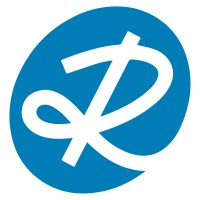 High-Quality Mobility Solutions