Computer-aided Engineering Analyst
About River
River is an electric vehicle startup building multi-utility scooters. The company builds products ground up with a strong focus on design and engineering. Currently, the company is in the expansion stage with vehicle deliveries starting in October 2023. River is backed by marquee international investors - Lowcarbon Capital, Toyota Ventures, Israel based Maniv mobility and US based Trucks VC. These are mobility focused funds backed by some of the big names in the automotive industry. River is founded by experienced automotive professionals and is a fast growing company with a team of 300+ people.
Website : https://www.rideriver.com/
Location : Whitefield Bangalore(On-site)
Job Title - CAE Analyst (Durability & NVH)
Role & Responsibilities:
Finite element meshing and model assembly using Hypermesh or other Pre processing tools
Fatigue assessment, dynamics (Implicit & Explicit), loads generation using MBD and strength and stiffness analysis
Normal mode analysis, Frequency Response, Random response analysis for system & sub system level
Root cause Analysis and proposing design enablers. Supporting field/ test CAE Data Interpretation
Reporting and documentation including interpretation to peers and leadership
Automate analysis processes and enhance modelling techniques.
Support the testing team in validation, benchmarking tests, and test profile development
Correlation; Examination of test data to drive correlation and simulation method validation
Hypermesh with Optistruct/ Nastran experience are basic requirements.
Qualifications Required:
Master of Science in Mechanical Engineering with course work in structural dynamics, mechanics, FEA, fatigue theory, noise and vibration.
4-6 years' experience with advanced numerical problems such as bolted joints, durability, fatigue assessment, transient, harmonic, dynamics, loads generation, structural analysis
Strong understanding of vehicle dynamics, mechanics, and design principles
Working knowledge in the Acoustics & Vibration attribute: for example solid background skills in the areas of dynamics, vibration, forced response, transfer paths etc.
Knowledge of various materials (Metals and Plastics) and understanding of material behaviour & failure.
Aptitude in modelling and simulation with ability to solve engineering problems.
Good understanding of kinematics, static and dynamics.
Automation of CAE processes and Analysis using Python, C++, TLC, or other is a plus.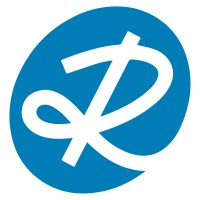 High-Quality Mobility Solutions