Powertrain & Electronics - Senior Test Engineer (Thermal)
Located in Northern California, the team at Joby Aviation is driven by our goal of creating an affordable, all-electric air transportation system. Imagine a piloted air taxi that takes off vertically, then quietly carries you and your fellow passengers over the congested city streets below, enabling you to spend more time with the people and places that matter most. Since 2009, our team has worked steadily to make this dream a reality. We've designed and tested many generations of prototype aircraft capable of serving in a network of electric air taxis. We're looking for talented, committed individuals to join our team as we push onwards toward certifying the Joby aircraft with the Federal Aviation Administration, scaling our manufacturing, and preparing to launch commercial service in 2025.
Overview
Joby Aviation is seeking a passionate, motivated, and hands-on Test Engineer to aid in characterization, performance, environmental and reliability testing of environmental control system consisting of various cabin air/ thermal management subsystems. This role supports the Integrated Product Team (IPT) and leads the testing efforts on verification and validation testing activities for those propulsion systems.
Responsibilities
Responsible for leading overall test activities for the assigned system/ sub-system/ components by following Joby processes and/or procedures
Lead discussions with cross functional team as a subject matter expert and facilitate the development team in planning and executing testing required to refine propulsion systems and/or components including but not limited to refrigeration systems, Cabin conditioning systems, electronic ventilation/ cooling systems etc
Work closely with Integrated Product Team (IPT) to understand testing needs, milestones & deliverables and manage associated activities using Joby test processes to execute them. Work with operations team to understand test capacity, manage priorities and communicate schedule to key stakeholders.
Author and release test procedures for development testing, acceptance testing, qualification testing & certification testing for powertrain and electronics systems and/or components
Co-ordinate with reliability test engineer to define appropriate test profiles for demonstrating reliability of systems and/or components. Develop new and novel testing methodologies in support of product development
Develop test stand requirements to support product testing and work with equipment design team to ensure appropriate test capabilities are adequate to support product development process
Define and procure (as needed) test enabling support hardware/ software as needed to execute product testing
Develop LabView/Python scripts for test automation and in-situ data collection. Assist technician in test setups, execution of tests as needed on test equipment (test platforms, chambers, shakers, test benches etc). Mentor engineer in best practices on test management
Participate in failure and Root Cause Analysis of sub-systems and components used in powertrain and electronics system (from validation, reliability, and/or field testing)
Required
B.S. in Electrical Engineering or related discipline is required. M.S. in Electrical Engineering or related discipline preferred.
5+ Experience in propulsion HV electric and electronic component specifically around thermal management devices such as Blowers/ fans/ radiator and Air conditioning devices is required
Expertise in using Python/ MATLAB/ NI Diadem to aid in data collection and analysis
Practical experience in using miscellaneous lab equipment such as oscilloscopes, NI DAQ systems, power analyzers, power supplies etc
Knowledge or practical experience with refrigeration systems (HVAC) and its related equipment specifically in automotive or other similar industry is highly desired
Practical experience with air/ fluid flow characterization including pressure drop measurement and air flow determination is a must
Ability to thrive in ambiguous and fast paced environment
Be agile and adapt to evolving requirements and change in directions
Ability to travel to other Joby/ external test sites locations as needed
Desired
Knowledge on aerospace requirements and standards like DO-160 is preferred but not required
Experience with LV/ HV systems and associated mechanical or electrical or electronic hardware is highly desired
Compensation at Joby is a combination of base pay and Restricted Stock Units (RSUs). The target base pay for this position is $112,600 - $189,800/year. The compensation package will be determined by job-related knowledge, skills, and experience.
Joby also offers a comprehensive benefits package, including paid time off, healthcare benefits, a 401(k) plan with a company match, an employee stock purchase plan (ESPP), short-term and long-term disability coverage, life insurance, and more.
EEO
Joby is an Equal Opportunity Employer.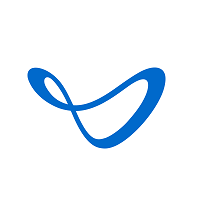 Electric Aerial Ridesharing