Ground Support Equipment - 2024 Winter Intern
Located in Northern California, the team at Joby Aviation is driven by our goal of creating an affordable, all-electric air transportation system. Imagine a piloted air taxi that takes off vertically, then quietly carries you and your fellow passengers over the congested city streets below, enabling you to spend more time with the people and places that matter most. Since 2009, our team has worked steadily to make this dream a reality. We've designed and tested many generations of prototype aircraft capable of serving in a network of electric air taxis. We're looking for talented, committed individuals to join our team as we push onwards toward certifying the Joby aircraft with the Federal Aviation Administration, scaling our manufacturing, and preparing to launch commercial service in 2025.
Overview
You will support the development of the high voltage battery charger for Joby's pioneering eVTOL aircraft. Playing a key role in a small, fast-moving team, your work will impact this safety critical system that involves the integration of various electromechanical components.  You will work on a wide variety of hardware including high voltage power supplies, thermal management systems and electrical safety mechanisms. 
Responsibilities
Develop, implement and test real-time embedded software and firmware for the Battery Charger for the Joby Aircraft. 
Design software interfaces and coordinate with other product teams (electrical, mechanical, software) for implementing cross-functional behaviors 
Add or update features to our battery charger software codebase. 
Create visualizations and tools for analysis of charger data. 
Provide support for full end-to-end lifecycle processes such as end of line tests, diagnostics and fleet management. 
Required
Enrolled in a bachelor's in Computer Science, Electrical/Computer Engineering/related field with academic project and prior work experience with C++ and embedded systems programming  
Knowledge of object-oriented programming methodology and multi-layered system architectures 
Understanding of Linux and real-time operating systems (FreeRTOS and SafeRTOS experience are plus) 

Familiarity with software development tools such as Git, CMake, TeamCity, and Integrated Development Environments (IDEs) 

Experience developing for common microcontroller families 
Working knowledge of common lab test equipment (such as oscilloscopes, logic analyzers, protocol analyzers, voltmeters, etc.) 
Strong collaborative drive and interpersonal skills 
Strong initiative, proactive work ethics, and analytical problem-solving skills 
Desired
The pay range for undergraduate interns, which includes freshman to senior level students, is $20-32/hr. The pay range for graduate interns with a Bachelor's, Master's, and/or Ph.D. degree is $5,400-$7,500/month. Individual pay is determined by internship role, department, experience, job-related skills, and level of education.
EEO
Joby is an Equal Opportunity Employer.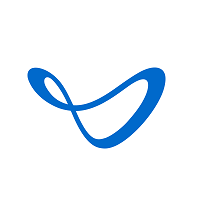 Electric Aerial Ridesharing