FPGA/SoC Engineer
Located in Northern California, the team at Joby Aviation is driven by our goal of creating an affordable, all-electric air transportation system. Imagine a piloted air taxi that takes off vertically, then quietly carries you and your fellow passengers over the congested city streets below, enabling you to spend more time with the people and places that matter most. Since 2009, our team has worked steadily to make this dream a reality. We've designed and tested many generations of prototype aircraft capable of serving in a network of electric air taxis. We're looking for talented, committed individuals to join our team as we push onwards toward certifying the Joby aircraft with the Federal Aviation Administration, scaling our manufacturing, and preparing to launch commercial service in 2025.
Overview
This position involves the design, testing, and implementation of RTL and embedded software for real-time processing of radar signals on a FPGA/SoC platform. The engineer will play a key role in a small team designing a new sensor for Joby's aircraft to facilitate future autonomous operation.
Responsibilities
Develop modular, parameterized, and portable RTL for generating radar waveforms and processing radar data products in real-time on a high-bandwidth multi-channel system
Develop detailed and thorough high-level test-benches for verification of processing modules
Write robust low-level Linux kernel drivers, that will run on the embedded processor, for configuration and management of the programmable logic and the real-time data products
Write user-space software, that will run on the embedded processor, for interfacing to the Linux kernel driver and expose functionality to the end user
Test and iterate the design on actual hardware to demonstrate functionality
Work closely with the flight test team to collect large data sets
Assist with high-level system design and requirements planning
Required
BS, MS, or PhD in electrical engineering, computer engineering, computer science or related field
7+ years of relevant industry experience
Experience in the design and implementation of signal processing on embedded systems such as FPGA and SoC
Experience with high data-rate digital interfaces, such as PCI-Express and 100+ GbE
Experience with common protocols and standards, such as AXI4
Experience with HDL simulators and FPGA vendor tools
Experience with embedded Linux kernel driver development
Expertise in radar concepts of operations or similar RF systems
Proficiency in System Verilog, Python, and C/C++
Proficiency in using Linux command-line
Familiarity with collaboration and git
Excellent communication and documentation skills to collaborate with other engineer disciplines
Compensation at Joby is a combination of base pay and Restricted Stock Units (RSUs). The target base pay for this position is $173,700 - $216,500/yr. The compensation package offered will be determined by location, job-related knowledge, skills, and experience.
Joby also offers a comprehensive benefits package, including paid time off, healthcare benefits, a 401(k) plan with a company match, an employee stock purchase plan (ESPP), short-term and long-term disability coverage, life insurance, and more
Joby Aviation is an Equal Opportunity Employer
EEO
Joby is an Equal Opportunity Employer.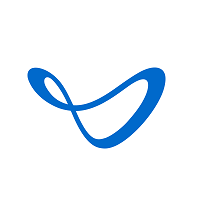 Electric Aerial Ridesharing