Production Technician
Located in Northern California, the team at Joby Aviation is driven by our goal of creating an affordable, all-electric air transportation system. Imagine a piloted air taxi that takes off vertically, then quietly carries you and your fellow passengers over the congested city streets below, enabling you to spend more time with the people and places that matter most. Since 2009, our team has worked steadily to make this dream a reality. We've designed and tested many generations of prototype aircraft capable of serving in a network of electric air taxis. We're looking for talented, committed individuals to join our team as we push onwards toward certifying the Joby aircraft with the Federal Aviation Administration, scaling our manufacturing, and preparing to launch commercial service in 2025.
Overview
Joby Aviation is seeking a highly organized, passionate Production Technician to join our powertrain and electronics team and help build flight-critical components for our VTOL electric aircraft. The Joby Aviation team is made up of extremely talented, hardworking, proactive, and hands-on individuals, operating in a very fast-paced and rewarding environment. Come help us build advanced electrical powertrains as we make a mark in the transportation industry.
Responsibilities
Build a variety of early phase pilot and pre production assemblies using MES.
Work independently once a project and task is assigned.  
Flexible with different tasks provided daily.
Maintain cleanliness in the work area and use 5s best practices. 
Adhere to Joby's safety procedures and protocol. 
Able to follow instructions and is a critical thinker within a pilot and production environment.
Run line trials for new products and processes.
Collaborate with cross functional team members to ensure we meet build deliverables. 
Provide feedback and communicate all issues found during assembly to drive process improvements and solutions.
Support with building work centers, test stations and fixtures
Assemble hardware for use on test stands and aircraft components while maintaining associated documentation. This will involve mechanical assembly of parts and sub-systems, etc. 
Perform teardowns and run test validations for new equipment/testers for multiple lines.
Assist engineers with investigating quality defects and test failures.
Assist with mentoring and support on the job training for production associates. 
Perform quality activities that involve self-quality inspections and in process inspections. 
Required
Minimum 2 years of experience
Able to work in a fast-paced environment and maintain high standards of work.
Motivated to support the company's mission. 
Able to operate multiple equipment per SOP and basic hand tools. (electric and manual)
Strong work ethic.
Able to adapt to sudden changes in daily priorities. 
Team oriented attitude.
Strong oral and written communication skills.
Excellent problem-solving techniques and analytical ability.
Ability to multitask and prioritize tasks according to daily plans. 
Able to lift 25-35 lbs and perform repetitive tasks.
Desired
Previous experience in working in a pre-production pilot phase environment. 
Previous understanding of the bill of materials (BOM) and using MES systems
Experience with industrial environments and procedures.
Experience working on high-voltage systems and/or complex electromechanical systems.
Experience with electro-mechanical assembly including overmolding
Experience writing and following work instructions.
Proficiency with machining, welding, and overall mechanical craftsmanship is a plus.
Experience in basic wiring and diagnostics.
Experience with mechanical component assembly and systems integration of mechanical systems.
IPC J-STD, 610 certified.
Forklift experience.
JIRA, Confluence, ION/MES experience
Experience in lean manufacturing 
Compensation at Joby is a combination of base pay and Restricted Stock Units (RSUs). The target base pay for this position is $26 - $32 per hour. The compensation package will be determined by job-related knowledge, skills, and experience.
Joby also offers a comprehensive benefits package, including paid time off, healthcare benefits, a 401(k) plan with a company match, an employee stock purchase plan (ESPP), short-term and long-term disability coverage, life insurance, and more.
EEO
Joby is an Equal Opportunity Employer.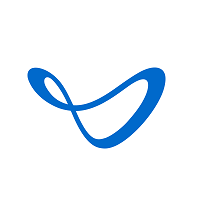 Electric Aerial Ridesharing