Powertrain State Estimation & Performance Prediction Engineer
Located in Northern California, the team at Joby Aviation is driven by our goal of creating an affordable, all-electric air transportation system. Imagine a piloted air taxi that takes off vertically, then quietly carries you and your fellow passengers over the congested city streets below, enabling you to spend more time with the people and places that matter most. Since 2009, our team has worked steadily to make this dream a reality. We've designed and tested many generations of prototype aircraft capable of serving in a network of electric air taxis. We're looking for talented, committed individuals to join our team as we push onwards toward certifying the Joby aircraft with the Federal Aviation Administration, scaling our manufacturing, and preparing to launch commercial service in 2025.
Overview
Joby Aviation is seeking passionate and driven engineers to join our powertrain modeling and algorithms team. Our team (1) builds and validates models of Joby's advanced electric powertrain systems, then applies them to (2) assess and report system level performance and sensitivities, (3) perform trade studies and optimize hardware designs, and (4) develop model-based algorithms for critical flight applications (e.g. range prediction).
In your role on our team as Powertrain State Estimation Engineer, you'll support all of these activities, but focus on developing, improving, and validating state-of-the-art algorithms for powertrain state estimation (SOx) and available performance prediction. Specific attention is on developing robust algorithms that are reliably conservative and accurate and meet the Federal Aviation Administration's (FAA) certification requirements.
This role requires strong background in estimation theory, filtering, and prediction with fundamental understanding of Li-ion batteries and electric drivetrain performance. You'll need to be adept at working collaboratively both within our team and across multiple teams (e.g. test, data, engineering).
Responsibilities
Develop battery state estimation algorithms for SOC, SOH, SOP, SOE, and temperature
Develop a robust range prediction algorithm using the SOx estimation results
Develop model-based algorithms for sensor fault detection and isolation
Drive hardware decisions (e.g., sensor placement) for optimal and fault-tolerant estimation algorithm performance
Work with testing teams to develop algorithm validation test plans at cell and pack level
Required
A Master of Science in Aerospace, Mechanical, or Electrical Engineering; Computer Science, or equivalent.
Expert knowledge of linear system theory
Expert knowledge of basic estimation techniques (least squares, Luenberger observer)
Expert knowledge of Kalman filters and their nonlinear extensions
Expertise in fault detection and isolation methods
Strong understanding of state estimator validation techniques
Strong understanding of the fundamentals of ODEs and dynamic systems.
Fundamental understanding of lithium-ion battery operation and modeling
Strong collaborator and effective communicator (cross-team collaborations and relationships are critical to our success)
Expert in MATLAB and Simulink. Proficient in Python.
Knowledge of version control software (e.g. Git) and experience working on collaborative software projects.
Desired
A Doctorate in Aerospace, Mechanical, or Electrical Engineering; Computer Science, or equivalent.
Expertise in nonlinear and robust state estimation (e.g., sliding mode or high gain observers)
Expertise in constrained estimation methods (e.g., constrained KF or MHE)
Expertise in advanced modeling of lithium-ion batteries
Experience working with the Federal Aviation Administration (FAA) or other relevant regulatory bodies
Compensation at Joby is a combination of base pay and Restricted Stock Units (RSUs). The target base pay for this position is $102,400 - $172,600/year. The compensation package will be determined by job-related knowledge, skills, and experience.
Joby also offers a comprehensive benefits package, including paid time off, healthcare benefits, a 401(k) plan with a company match, an employee stock purchase plan (ESPP), short-term and long-term disability coverage, life insurance, and more.
EEO
Joby is an Equal Opportunity Employer.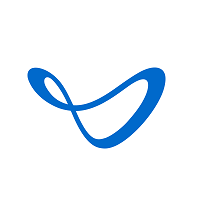 Electric Aerial Ridesharing