HVAC Technician - Journeyman
Located in Northern California, the Joby Aviation team has been steadily working toward our goal of providing safe, affordable, fully electric air transportation that is accessible to everyone. Imagine an air taxi that takes off vertically, then quietly and quickly carries you over the congestion below, giving you back that time you'd otherwise spend sitting in traffic. Technology has advanced to the point where designing and operating an all-electric aircraft is completely viable. Our team has been discreetly designing and flight testing this vehicle and is looking for talented individuals to see it through certification and high rate production.
Overview
Joby is looking for a Journeyman HVAC Technician who works independently, and with others, to perform the full range of skilled HVAC work including the installation, maintenance, modification and repair of HVAC equipment, and systems
Responsibilities
Operate, diagnose, analyze and repair industrial HVAC equipment including: chillers, air handling units, package units, dehumidifiers, controls, unit heaters, overhead tube heating 
Perform preventative maintenance on HVAC control and operating systems in addition to required calibrations as scheduled Install or repair ductwork, refrigeration piping, air conditioning units and exhaust equipment 
Able to think out of the box, and be common since based along with electrical and mechanical theory based and ready to learn 
Makes periodic inspection of all mechanical and electrical equipment and systems 
Maintain critical climate control environments for production 
Required
Minimum of 5 years of experience as an HVAC technician
Associates Degree or Trade School preferred 
Demonstrate technical ability in the installation, repair and maintenance of industrial HVAC systems
Self-directed with the ability to be resourceful, plan and organize work
Provide excellent communication skills written and verbal
Ability to braze and solder
Desired
Honesty: We encourage a safe environment where open and honest communication is a standard business practice.
Attitude is Everything: It all starts with having the right mindset. We require a positive attitude. You cannot create success for yourself, our company, and coworkers with a negative mindset.
Quality: We take pride in our work and strive to deliver excellence with our services and installations.
Integrity: We do what we say we will do and hold ourselves accountable.
Teamwork: We work together as a group, to become part of something bigger than one individual to achieve a common goal.
C-20 contractor's license
Compensation at Joby is a combination of base pay and Restricted Stock Units (RSUs). The target base pay for this position is $45/hr - $51/hr. The compensation package will be determined by job-related knowledge, skills, and experience.
Joby also offers a comprehensive benefits package, including paid time off, healthcare benefits, a 401(k) plan with a company match, an employee stock purchase plan (ESPP), short-term and long-term disability coverage, life insurance, and more.
EEO
Joby is an Equal Opportunity Employer.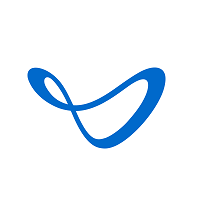 Electric Aerial Ridesharing