Software Test Labs Manager
Located in Northern California, the team at Joby Aviation is driven by our goal of creating an affordable, all-electric air transportation system. Imagine a piloted air taxi that takes off vertically, then quietly carries you and your fellow passengers over the congested city streets below, enabling you to spend more time with the people and places that matter most. Since 2009, our team has worked steadily to make this dream a reality. We've designed and tested many generations of prototype aircraft capable of serving in a network of electric air taxis. We're looking for talented, committed individuals to join our team as we push onwards toward certifying the Joby aircraft with the Federal Aviation Administration, scaling our manufacturing, and preparing to launch commercial service in 2025.
Overview
This position focuses on the technical and people leadership of the multiple labs being used for software development and software verification, as well as coordinating with the focals for systems verification. This would also include coordination with counterparts for any remote labs that may be constructed. As a key member of the Software Verification Leadership team, you will have responsibility for providing technical leadership for a team of lab engineers with the goal of formal verification through the certification process.
This role will be integral in coordinating test efforts across Joby's various test environments. These environments take many forms and are used to move our designs from prototype through to fully integrated aircraft testing.
As the manager of these labs, you will be coordinating the roadmaps for moving SW releases through the formal verification process. In addition, you will collaborate across the software, hardware, systems, integration, and flight-testing teams to design, develop, test, and improve various hardware and software products.
This position demands the ability to multi-task, prioritize tasking based on requirements and manage many verification lab efforts at once. Please be energetic, meticulous, and self-motivated with a passion for product quality
Responsibilities
Provide technical leadership to the team working on and in the labs.
Gather requirements from stakeholders to design and implement test infrastructure that will allow testing of the software and systems.
Drive the documentation and resolution of defects.
Assist users of test assets to ensure conformity and satisfactory performance of the associated equipment.
Work with other teams to share results, allocate hardware and differentiate between software vs. hardware issues.
Design, execute and maintain the labs so that test cases, test plans, test procedures, test reports, and supporting documentation for validation and verification purposes can be executed there.
Develop and administer a lab scheduling system to ensure smooth configuration management and prioritization of test environment usage between varying engineering and business needs. · Manage the team administering the labs.
Required
7+ years applicable industry experience in build-out and maintenance of labs used for Quality Assurance, Software Verification or Test Engineering, Aviation experience preferred.
Strong background in Software Test and Verification.
Development, execution, and reporting of test cases.
Project management, bug tracking and continuous integration tools, e.g., JIRA, Jenkins, Teamcity.
Embedded systems, hardware emulation, and simulator experience
Linux system administration, configuration management and simple scripting experience.
Prior software/hardware integration experience and/or lab experience within a regulatory environment, DO-178C knowledge preferred.
Knowledge of and experience with real-time operating systems
Knowledge of and experience with communication protocols for embedded systems such as I2C, CAN, SPI, UART, etc.
Experience with cross-team collaboration and large-scale projects
Effective verbal communication and written documentation skills
Proficiency in configuration management systems
Hands on interaction with multiple software and hardware platforms
Demonstrated organizational skills and attention to detail
Experience in the simultaneous management of multiple high-paced projects
Excellent people-management skills
Travel between Joby sites as required
Desired
B.S. in Computer Science, Mechanical or Aerospace Engineering, Mathematics, or equivalent. Masters preferred.
Agile software development, Unit Testing and Test-Driven Development.
C/C++ and Python programming proficiency
Please still apply if you don't meet all items in the desired section! Studies have shown that women and people of color are less likely to apply to jobs unless they meet every single qualification. We are dedicated to building a diverse and effective workplace, so if you're excited about this role but your experience doesn't align perfectly with every qualification, we encourage you to apply anyway. You may be just the right candidate for this or other roles.
Compensation at Joby is a combination of base pay and Restricted Stock Units (RSUs). The target base pay for this position is $107,400 - $169,700. The compensation package offered will be determined by location, job-related knowledge, skills, and experience.
Joby also offers a comprehensive benefits package, including paid time off, healthcare benefits, a 401(k) plan with a company match, an employee stock purchase plan (ESPP), short-term and long-term disability coverage, life insurance, and more
EEO
Joby is an Equal Opportunity Employer.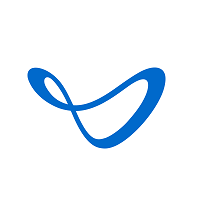 Electric Aerial Ridesharing