Manufacturing Engineer - Powertrain & Electronics
Located in Northern California, the team at Joby Aviation is driven by our goal of creating an affordable, all-electric air transportation system. Imagine a piloted air taxi that takes off vertically, then quietly carries you and your fellow passengers over the congested city streets below, enabling you to spend more time with the people and places that matter most. Since 2009, our team has worked steadily to make this dream a reality. We've designed and tested many generations of prototype aircraft capable of serving in a network of electric air taxis. We're looking for talented, committed individuals to join our team as we push onwards toward certifying the Joby aircraft with the Federal Aviation Administration, scaling our manufacturing, and preparing to launch commercial service in 2025.
Overview
Joby Aviation is seeking a passionate manufacturing engineer to join our powertrain & electronics manufacturing engineering team with a focus on equipment and process engineering, and scaling products from prototype to mass production. The engineer will support the Joby aircraft powertrain scale-up through the implementation of manufacturing equipment that is driven by product, throughput, and quality requirements. This individual must be highly organized and self-driven while possessing a deep understanding of mechanical design, manufacturability, and quality control. This position is exciting and rewarding, as the engineer will promptly see their ideas grow from concept to creation due to the fast pace of Joby Aviation.
Responsibilities
Drive manufacturing processes, equipment, and tooling projects to support prototype and production builds.
Create detailed manufacturing work instructions, workstation and line layouts, prototype and production management.
Lead process development efforts using statistical methods such as process capability characterization, gauge repeatability and reproducibility, and design of experiments.
Design production workstations for ergonomics, efficiency, and safety.
Work with our technical team to support manufacturing activities.
Design assembly fixturing, tooling and equipment to scale up manufacturing.
Collaborate closely with Engineering Design team on engineering designs to be manufactured.
Determine parts and tools needed to achieve manufacturing goals according to product specification and be familiar with a variety of workflow concepts, practices, and procedures.
Create MBOM for manufacturing assembly. 
Required
B.S. in Manufacturing, or Mechanical Engineering
4+ years of relevant work experience
Experience in doing PFMEA's, Creating Standard Work Instructions, Ergonomic layout of manual workstations, creating process specifications for manufacturing processes.
Have strong listening and verbal communication skills.
Excellent problem solving and teamwork skills while working with cross-functional teams.
Ability to read mechanical drawings of piece-parts and fabrication assembly drawings, and plan fabrication workflow.
Able to provide engineering technical feedback on new designs to ease manufacturability and reduce costs.
Experience in prototype manufacturing in a professional environment.
Experience creating MBOMs
Proficient in authoring process and equipment documentation.
Strong background in mechanical tooling design with proficiency in GD&T.
Proficient with using SolidWorks or similar software.
Desired
Expert on analyzing and interpretation of engineering drawings.
Experience in one or more of the following fields: Electric motor assembly, complex mechanical assembly, electronics assembly, inverter assembly, cooling system assembly, or lithium-Ion Battery module/pack assembly.
Compensation at Joby is a combination of base pay and Restricted Stock Units (RSUs). The target base pay for this position is $92,200-$149,700/year. The compensation package will be determined by job-related knowledge, skills, and experience.
Joby also offers a comprehensive benefits package, including paid time off, healthcare benefits, a 401(k) plan with a company match, an employee stock purchase plan (ESPP), short-term and long-term disability coverage, life insurance, and more.
EEO
Joby is an Equal Opportunity Employer.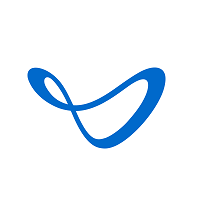 Electric Aerial Ridesharing