FAA Quality and Production Liaison
Located in Northern California, the team at Joby Aviation is driven by our goal of creating an affordable, all-electric air transportation system. Imagine a piloted air taxi that takes off vertically, then quietly carries you and your fellow passengers over the congested city streets below, enabling you to spend more time with the people and places that matter most. Since 2009, our team has worked steadily to make this dream a reality. We've designed and tested many generations of prototype aircraft capable of serving in a network of electric air taxis. We're looking for talented, committed individuals to join our team as we push onwards toward certifying the Joby aircraft with the Federal Aviation Administration, scaling our manufacturing, and preparing to launch commercial service in 2025.
Overview
Joby Aviation is seeking a highly organized, passionate individual to join our quality team. As part of this team, you will be the focal point for all FAA communications for the Quality organization. This FAA Liaison will ensure the smooth communication with the FAA and work with the internal cross-functional team to facilitate the communication. The ideal candidate will have a strong background in a previous FAA Liaison, regulatory affairs or aircraft regulation role. This role will involve close collaboration with Quality Lead, cross-functional teams, and internal stakeholders. The Joby Aviation team is made up of extremely talented, hardworking, proactive,  and hands-on individuals, operating in a very fast-paced and rewarding environment. We are looking to expand this team with like-minded individuals looking to make a mark in the transportation industry. This is an on-site role and can be based in Marina or San Carlos California. 
Responsibilities
Focal point for all FAA related matters regarding quality and production certification
Responsible for all activities leading to timely closure of FAA Letters of Investigations (LOI), Voluntary Disclosure Reports (VDR), etc.
Performs analyses of regulatory/procedural related deficiencies and develops corrective action plans 
Researches and responds to data requests by FAA to aid in the investigative process and inspections
Ensures the implementation of policies and procedures for aircraft inspection functions
Audits technical records, supporting airworthiness of aircraft, aircraft parts, and components in compliance with 14 Code of Federal Regulations (CFR) Part 21
Facilitates FAA audits
Monitors implementation of corrective actions to satisfy FAA inspection findings
Collaborates with partners (e.g., Testing, Flight Test, Engineering, Maintenance, Fleet Operations, etc.) to assist with the resolution of regulatory or procedural related deficiencies
Conducts investigations related to regulatory non-compliance, quality deficiencies, and identified areas of risk
Reviews the Federal Register for any new regulations (FAR, AD, AC, NPRM, etc.) and ensures appropriate action is taken and assigned
Manages contracts and operations of Joby Designated Airworthiness Representatives (DARs) including coordination and scheduling of conformity inspections
Required
Minimum 5 years experience in an aviation quality assurance role
In depth knowledge of 14 CFR Part 21 regulations and guidance material
Experience with Airline Quality Assurance including investigations, risk assessments, root-cause analysis, and corrective actions
General understanding of 14 CFR Part 121
Strong technical writing and presentation skills regarding regulatory matters
Ability to travel 10% of time
Desired
Prior FAA Liaison experience preferred
Develops risk standards, processes, and tools for managing and 

monitoring risks
Compensation at Joby is a combination of base pay and Restricted Stock Units (RSUs). The target base pay for this position is $121,000 - $169,000/year. The compensation package will be determined by job-related knowledge, skills, and experience.
Joby also offers a comprehensive benefits package, including paid time off, healthcare benefits, a 401(k) plan with a company match, an employee stock purchase plan (ESPP), short-term and long-term disability coverage, life insurance, and more.
EEO
Joby is an Equal Opportunity Employer.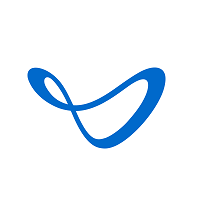 Electric Aerial Ridesharing