Senior Test Equipment Design Engineer (Electrical / Mechanical Design)
Located in Northern California, the team at Joby Aviation is driven by our goal of creating an affordable, all-electric air transportation system. Imagine a piloted air taxi that takes off vertically, then quietly carries you and your fellow passengers over the congested city streets below, enabling you to spend more time with the people and places that matter most.Since 2009, our team has worked steadily to make this dream a reality. We've designed and tested many generations of prototype aircraft capable of serving in a network of electric air taxis. We're looking for talented, committed individuals to join our team as we push onwards toward certifying the Joby aircraft with the Federal Aviation Administration, scaling our manufacturing, and preparing to launch commercial service in 2025.
Overview
Joby Aviation is seeking a highly organized, passionate individual to join our Testing Team. As part of this team you will help design hardware to perform development testing of flight critical system level components for VTOL electric aircraft. Work may include electrical and industrial process equipment design, with a focus on liquified gas management, vacuum equipment, and control systems. The role will involve hands-on prototyping and additionally require the implementation of industrial control systems.
Responsibilities
Technical focal for complex and novel high performance test systems.

Develop mechanical and electrical equipment, including the generation of system schematics and CAD information.

Design process industrial equipment involving liquified gas management, including multiphase states and thermal management.

Develop robust safety interlock schemes for safe operator and testing scenarios.

Collaborate across teams to manage integration, schedule, budget and designs efforts.

Generate design and operator documentation.
Required
B.S & 5+ years experience or M.S & 3+ years experience or equivalent experience

Strong engineering knowledge and instincts, with demonstratable experience to solve novel or difficult engineering challenges.

Strong communication and social skills. The ability to work with many different people and manage working relationships

Hands-on attitude

Proficiency in Computer Aided Design, engineering drawing and electrical schematic creation

Experience in electrical design and integration of industrial equipment in process or test equipment (both single and 3 phase, high and low voltage systems)

Experience with control and grounding schemes, and large integrated electrical systems.

Experience with gaseous and liquid process style industrial equipment, pressure vessels and associated thermal management and transport systems.
Desired
Hands on machine shop skills using lathe, mill, welder, and other machine shop equipment.

Hands on ability to wire industrial style equipment and the experience with e-boxes to NFPA or similar standards

Solidworks, CATIA (V5 / 3DX), AutoCad Electrical

Aerospace test or test equipment design

Design of automated hardware, including sensor selection and implementation

PLC programming and controller development for industrial equipment (Beckhoff, Matlab System Modelling, Speedgoat or National Instruments Labview)

Hardware in the loop testing

Experience with High Voltage systems

Experience with aircraft FAA certification processes 

PhD in relevant discipline

10+ years of work experience in relevant industry
Compensation at Joby is a combination of base pay and Restricted Stock Units (RSUs). The target base pay for this position is $95,000-$159,300/year. The compensation package will be determined by job-related knowledge, skills, and experience.
Joby also offers a comprehensive benefits package, including paid time off, healthcare benefits, a 401(k) plan with a company match, an employee stock purchase plan (ESPP), short-term and long-term disability coverage, life insurance, and more.
EEO
Joby is an Equal Opportunity Employer.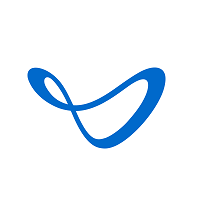 Electric Aerial Ridesharing