Global Supply Manager
Located in Northern California, the team at Joby Aviation is driven by our goal of creating an affordable, all-electric air transportation system. Imagine a piloted air taxi that takes off vertically, then quietly carries you and your fellow passengers over the congested city streets below, enabling you to spend more time with the people and places that matter most. Since 2009, our team has worked steadily to make this dream a reality. We've designed and tested many generations of prototype aircraft capable of serving in a network of electric air taxis. We're looking for talented, committed individuals to join our team as we push onwards toward certifying the Joby aircraft with the Federal Aviation Administration, scaling our manufacturing, and preparing to launch commercial service in 2025.
Overview
Working as a Global Supply Manager you will be responsible for strategic and tactical procurement activities to support acquisition for Joby Aviation. Using your industry knowledge, you will work with our finance, legal, engineering, manufacturing, and quality teams to oversee the contract negotiation and establishment of Master Purchase Agreements with our suppliers.
This individual will have overall responsibility to ensure that materials can be sourced cost effectively and with the required quality controls in place as is typical in the aviation industry.
Responsibilities
Owner of RFQ's - ensuring all commercial terms are agreed and documented. Ensures NDAs (Non-Disclosure Agreement), Terms & Conditions, Piece Price Agreements, and other related contracts are negotiated and appropriately before business is initiated
Drive price and tooling negotiation process to ensure that Joby's commodity pricing meet Best-In-Class expectations, while meeting Internal Quality Standards, in addition to driving continual cost reduction and avoidance initiatives through ad-hoc price negotiations
Address all areas of category management including category business plans, market conditions, technology roadmaps, cost modeling, and sourcing strategies
Monitor global industry trends, track technology roadmaps, and actively partner with the Design teams to identify/mitigate supply and demand challenges
Manage respective supplier relationships and performance, including dispute resolution, supplier scorecards, and periodic business reviews
Participate in design reviews, change control meetings, and other technical discussions with Engineering partners
Participate in Design for Manufacturability reviews with Engineering partners and prospective suppliers, and drive decisions from a cost perspective 
Ability to understand technical drawings and specifications as well as basic knowledge of manufacturing process controls and quality assurance for their commodity space 
Comfortable communicating with technical stakeholders both internally and externally  
Lead cross-functional teams to manage project timelines including developing and maintaining action trackers, Gantt charts, and other program management tools related to on-time delivery of supplier parts against Program timing 
Communicate key supply, cost, and/or quality issues with management teams.  Develop corrective action plans to mitigate identified risks. 
Ability to build and maintain relationships with cross-functional teams and influence timely decisions with key stakeholders to support our mission 
Lead the vendor selection process with engineering teams 
Required
Bachelor's degree in Business Management, Supply Chain Management or Engineering +5 years of working experience in procurement/supplier management position OR Master's degree +3 years of working experience 
In lieu of degree, a minimum 10 years experience working in Commodity Management/Procurement 
Experience in managing custom, build to order parts
Experienced reading, negotiating, and updating supplier contract agreements
Technical fluency in MS Office products
Excellent verbal and written communication skills
Knowledge of Lean manufacturing practices
Desired
Certified Supply Chain Professional (CSCP) credential
Compensation at Joby is a combination of base pay and Restricted Stock Units (RSUs). The target base pay for this position is $86,100-$155,000/year. The compensation package will be determined by job-related knowledge, skills, and experience.
Joby also offers a comprehensive benefits package, including paid time off, healthcare benefits, a 401(k) plan with a company match, an employee stock purchase plan (ESPP), short-term and long-term disability coverage, life insurance, and more.
EEO
Joby is an Equal Opportunity Employer.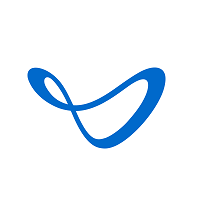 Electric Aerial Ridesharing