Cell Test Technician
Located in Northern California, the team at Joby Aviation is driven by our goal of creating an affordable, all-electric air transportation system. Imagine a piloted air taxi that takes off vertically, then quietly carries you and your fellow passengers over the congested city streets below, enabling you to spend more time with the people and places that matter most. Since 2009, our team has worked steadily to make this dream a reality. We've designed and tested many generations of prototype aircraft capable of serving in a network of electric air taxis. We're looking for talented, committed individuals to join our team as we push onwards toward certifying the Joby aircraft with the Federal Aviation Administration, scaling our manufacturing, and preparing to launch commercial service in 2025.
Overview
Joby Aviation is seeking a highly organized, passionate technician to join our battery team and help test cells for our electric aircraft. The Joby Aviation team is made up of extremely talented, hardworking, proactive, and hands-on individuals, operating in a very fast-paced and rewarding environment. The ideal candidate should have hands-on experience in the lab setting.
Responsibilities
Work closely with engineers to build our latest battery testing fixtures and 

integrate test equipment including (but not limited to), pneumatics, hydraulics, electrical control boxes and HVAC units.

Work closely with engineers to execute experiments and tests on battery cycling equipment.

Develop assembly methods and tools on quickly developing designs.

Develop and execute standard procedures and work instructions to enhance the efficiency, effectiveness, and safety of lab operations.

Assist with laboratory equipment bring up, troubleshooting and safety maintenance.

Maintain a well-organized and streamlined lab environment.
Required
2 years of engineering technician work experiences in production, test, laboratory or manufacturing facilities.

Prioritize safety and awareness of safety hazards when working with batteries and other electrical hardware.

Attention to detail when assembling and making hardware.

Able to work in a fast paced environment and maintain high standards of work.

Strong work ethic and team oriented attitude.

Strong oral and written communication skills.

Excellent problem-solving techniques and analytical ability.
Desired
5+ years of relevant lab experience

Experience working on battery cycling systems (Arbin, Maccor or Neware)

Coin cell fabrication experience

Interest in lithium-ion battery technology

Ability to interpret electrical schematics and mechanical assembly drawings

Proficiency with harness fabrication, wiring and integration, machine shop skills and overall mechanical craftsmanship is a plus.

Experience with instrumentation and test measurement devices.

Familiarity with CAD, PLM/PDM systems.
Compensation at Joby is a combination of base pay and Restricted Stock Units (RSUs). The target base pay for this position is $44-55$ per hour. The compensation package will be determined by job-related knowledge, skills, and experience.
Joby also offers a comprehensive benefits package, including paid time off, healthcare benefits, a 401(k) plan with a company match, an employee stock purchase plan (ESPP), short-term and long-term disability coverage, life insurance, and more.
EEO
Joby is an Equal Opportunity Employer.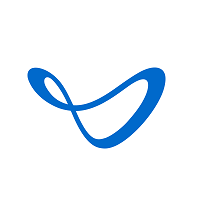 Electric Aerial Ridesharing