Additive Manufacturing Operator
Located in Northern California, the team at Joby Aviation is driven by our goal of creating an affordable, all-electric air transportation system. Imagine a piloted air taxi that takes off vertically, then quietly carries you and your fellow passengers over the congested city streets below, enabling you to spend more time with the people and places that matter most. Since 2009, our team has worked steadily to make this dream a reality. We've designed and tested many generations of prototype aircraft capable of serving in a network of electric air taxis. We're looking for talented, committed individuals to join our team as we push onwards toward certifying the Joby aircraft with the Federal Aviation Administration, scaling our manufacturing, and preparing to launch commercial service in 2025.
Overview
Working as an Additive Metal Operator in our Marina office, you will run metal printer machines, powder processing equipment, and post-processing equipment. Initially, you will work supervised by team members experienced in operating the machines, and you will progress to work independently following standard operating procedures (SOPs). In this specialized technician role, you will be involved with the full manufacturing of these parts, from printing to depowdering to post-processing and cleaning. 
Responsibilities
Setup, printing, and postprocessing of production-grade metal parts on PBF printer
Maintaining effective time management and efficient process flow
Cleaning metal machines using proper tools and procedures
Performing support removal and post-processing steps for additive parts
Operating various industrial equipment following SOPs
Suggesting improvements to SOPs
Maintaining a safe and clean lab environment
Required
H.S Diploma or equivalent 
Ability to stand, walk, climb stairs, crouch around machines, and lift up to 50 lbs regularly
Stand or walk for long periods of time
Excellent team spirit and ability to work independently
Attention to detail
Advanced manual dexterity and precision
Ability to learn and follow all required safety guidelines
Experience with computer and general computer operation
Experience with equipment maintenance, operation of machinery, machine repair and preventive maintenance, mechanical knowledge
Desired
2+ years in an additive manufacturing lab
1-3 years of experience as a manufacturing technician, machine operator, field service engineer, or similar operational role
Metal and/or polymer additive machining experience
Compensation at Joby is a combination of base pay and Restricted Stock Units (RSUs). The target base pay for this position is $25-$32/hour. The compensation package will be determined by job-related knowledge, skills, and experience.
Joby also offers a comprehensive benefits package, including paid time off, healthcare benefits, a 401(k) plan with a company match, an employee stock purchase plan (ESPP), short-term and long-term disability coverage, life insurance, and more.
EEO
Joby is an Equal Opportunity Employer.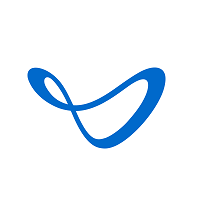 Electric Aerial Ridesharing