Continuous Improvement Specialist
Located in Northern California, the team at Joby Aviation is driven by our goal of creating an affordable, all-electric air transportation system. Imagine a piloted air taxi that takes off vertically, then quietly carries you and your fellow passengers over the congested city streets below, enabling you to spend more time with the people and places that matter most. Since 2009, our team has worked steadily to make this dream a reality. We've designed and tested many generations of prototype aircraft capable of serving in a network of electric air taxis. We're looking for talented, committed individuals to join our team as we push onwards toward certifying the Joby aircraft with the Federal Aviation Administration, scaling our manufacturing, and preparing to launch commercial service in 2025.
Overview
This Continuous Improvement Specialist is responsible for planning and facilitating operational improvement workshops and initiatives typically seen in lean manufacturing operations across various teams and departments, starting with Marina airframe manufacturing operations. The ideal candidate possesses years of first hand experience driving continuous improvement initiatives in a manufacturing setting, has a passion for teaching, and the ability to connect with learners from diverse backgrounds. The continuous improvement specialist will ensure that all each manufacturing area evolves to operate with world class levels of efficiency, safety, productivity, and quality in order to obtain the company's objectives and standards.
Responsibilities
Planning and facilitating lean manufacturing principles including training of effected team members
Facilitate in-person training sessions using pre-designed curricula.
Engage participants through interactive methods and encourage participation and discussions.
Address questions and provide clarity on topics as needed.
Schedule training sessions ensuring minimal disruption to regular business operations.
Prepare training materials, equipment, and facilities prior to each session.
Ensure classroom setup meets the needs of the training program and provides a conducive learning environment.
Conduct operational efficiency studies of existing manufacturing areas and plan kaizen workshops leveraging real world data and evidence.
Develop value stream mapping in order to identify areas of waste and identify opportunities
Train and implement 5S throughout the manufacturing areas by working with local leadership with support from executive leadership
Demonstrate the effectiveness of of single piece flow and just in time approaches through workshops, simulations and real operations
Quantitatively demonstrate how lean principles lead towards reduced lead time, improved efficiency, improved quality, and increased overall productivity
Collaboration
Liaise with department heads and team leaders to coordinate training and workshop schedules and understand specific team needs.
Work closely with the Learning & Development team to stay updated on any changes or updates to the training materials.
Continuous Learning
Stay updated on training methods, presentation skills, and the company's evolving products/services.
Develop a deep understanding of Toyota production systems principles through working closely with our partners at Toyota
Participate in professional development opportunities to enhance training delivery skills.
Required
High School Diploma or equivalent
Technical training experience (aerospace maintenance or manufacturing preferred)
Proficiency in Microsoft Office and other training software.
Occasional travel to different company sites.
Desired
Exceptional presentation and public speaking skills.
Strong organizational skills and attention to detail.
Ability to adapt to different learning styles and needs.
Excellent verbal and written communication skills.
Bi-lingual with english and spanish
Compensation at Joby is a combination of base pay and Restricted Stock Units (RSUs). The target base pay for this position is $94,500 - $155,900/ per year salary. The compensation package will be determined by job-related knowledge, skills, and experience.
Joby also offers a comprehensive benefits package, including paid time off, healthcare benefits, a 401(k) plan with a company match, an employee stock purchase plan (ESPP), short-term and long-term disability coverage, life insurance, and more.
Joby is an Equal Opportunity Employer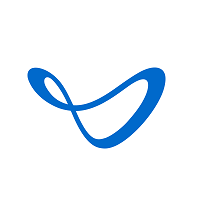 Electric Aerial Ridesharing